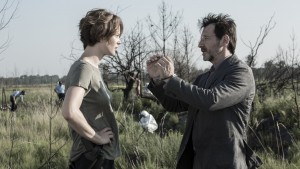 Finally! Seen at Séries Mania festival in Paris on April 23, 2014, the series  produced by Luc Besson, written by Jean-Christophe Grangé and directed by Jérôme Cornuau is finally broadcasted on French channel France 2. Here are our festival impressions on
Le Passager
season 1
.
Synopis:

A young police lieutenant, Anaïs Chatelet (Raphaelle Agogué) is entrusted with the investigation of a man died of an overdose in a pit with a bull's on his head down to the shoulders. Meanwhile psychiatrist Mathias Freire (Jean-Hugues Anglade) receives an amnesic patient, covered in blood and found near the scene of the crime. But as there are more and more murders, the relationship between Anaïs and Mathias become complicated when the clues connecting him to the crimes multiplies. Who is really Mathias Freire?
A labyrinthine

thriller
    

After cinema, Luc Besson's EuropaCorp extends now its tentacles on the television series. After providing TF1 with successful series which combine comedy and action (No Limit, Taxi Brooklyn), EuropaCorp offers its services to France 2 by asking to the prolific and successful writer Jean-Christophe Grangé success (Blood Red Rivers, The Stone Council) to adapt one of his books – an other bestsellers author who gets involved in a French series (like Harlan Coben for the series Une chance de trop) and to the director Jérôme Cornuau (Tiger Squad, Maison Close) to direct it these six 52-minute episodes.
Alternating between the investigation and flashback in the past and/or the psyche of the characters, the film traces his path in a story that looks very labyrinthine if we trust the opening credits (probably inspired by the cover of the eponymous book).
     
Not totally convinced
but

curious to

see more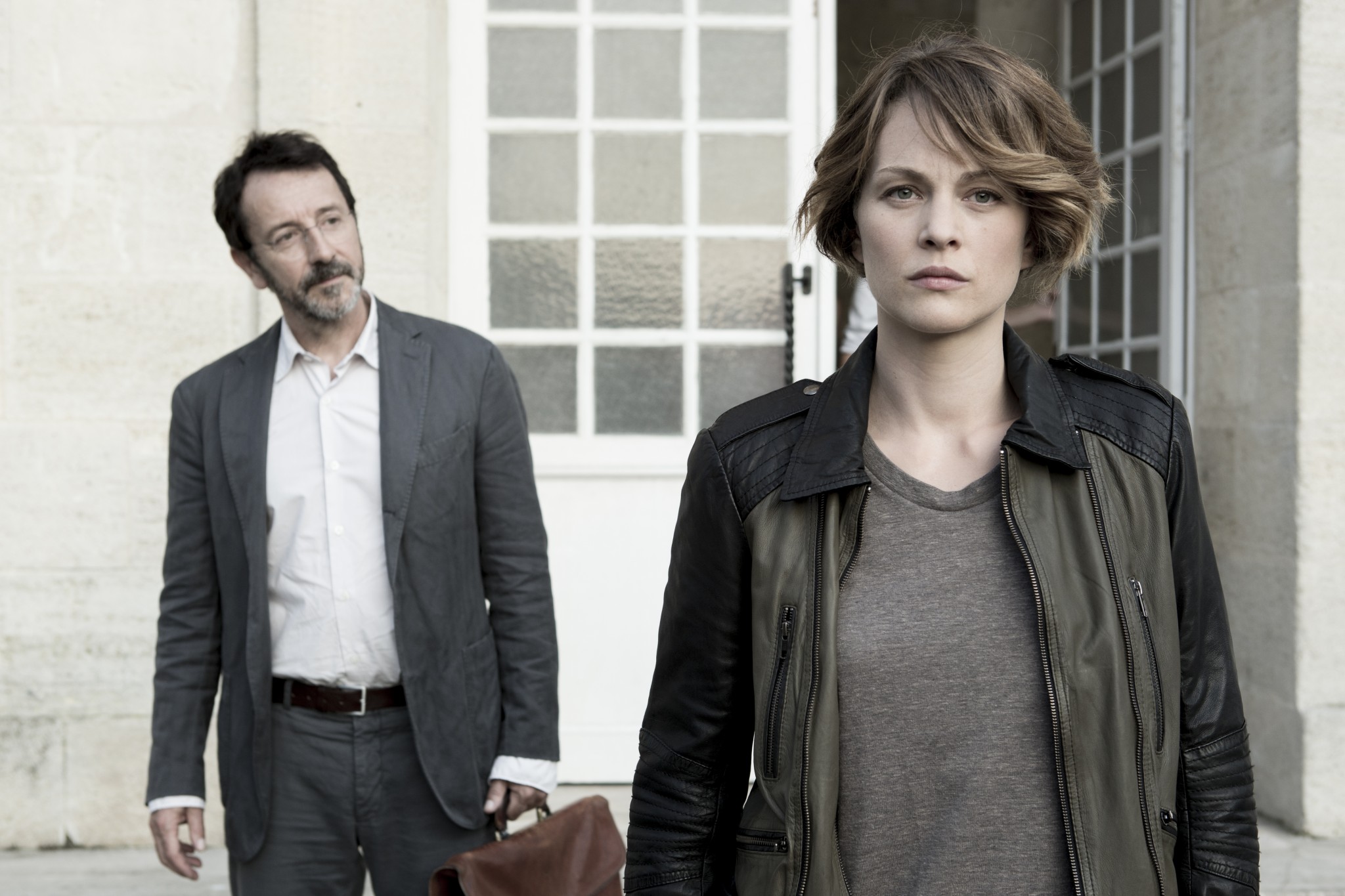 But is it a good or a bad series after watching the first two episodes?
Bad for a really awful opening credits but perhaps it is not the final one ;
Good and bad one for the direction. We continue for its efficiency but we stop too for its action scenes too much Besson style as a producer, where the spectacular is too close to the implausible. I particularly think of an outdoors action scene not very successful in shooting/editing where two killers – necessarily shaved skulls – remove two troublesome witnesses and then attack the wrong way Mathias and Anaïs), the story works pretty well ;
Good one for the script. Because the series is written by an author who is already well established in literature and because Grangé style is always intriguing;
Good one for Anglade who is a really good actor.
To summarize: not totally convinced by this series but still curious to watch it, especially to see the direction it will take after the final twist of the second episode.
To be continued…
     
To learn more:
Le Passager will be broadcasted on French channel France 2 since November 6, 2015

Les derniers articles par Jean-Christophe Nurbel
(tout voir)