A voir à la télévision ce soir sur France 2 et en streaming : Voyez comme on danse (2017) de Michel Blanc avec Karin Viard, Carole Bouquet, Charlotte Rampling, Jean-Paul Rouve, William Lebghil, Sara Martins, Guillaume Labbé, Jacques Dutronc et Jeanne Guittet. Infos et avis de Bulles de Culture sur cette comédie dramatique rediffusée le dimanche 16 octobre.
Voyez comme on danse à voir à la télévision et en streaming sur France 2 : avis et infos
Résumé :

Entre séances de gym, confidences à la Sex and the City et imbroglios de vaudeville, troies amies voient leurs affaires de coeur, de sexe et d'argent s'entremêmer entre leurs conjoints, amants, maris…
Extrait de la critique de Bulles de Culture sur le long métrage Voyez comme on danse écrite lors de sa sortie dans les salles de cinéma :
Si le récit manque de construction, l'excès du film fait rire grâce surtout à la folie de Karin Viard, toujours aussi caustique et déjantée. (…) Pour le reste, rien de très innovant.

Secrets de tournage, anecdotes : le saviez-vous ?
C'est le 5e long métrage de Michel Blanc.
Ce long métrage est une suite qui reprend les personnages du film Embrassez qui vous voudrez (2002) de Michel Blanc. Et celui-ci était une adaptation cinématographique du livre Vacances anglaises (1998) de Joseph Connolly.
Dans le dossier de presse, le réalisateur est revenu sur la genèse du film : "L'idée de retrouver [les personnages] quinze ans plus tard a fait son chemin : durant tout ce temps, ils avaient forcément un peu changé. L'exercice de style consistant à partir de ces caractères et à leur inventer de toutes pièces une histoire m'excitait : c'était comme un puzzle blanc, un peu vertigineux".
Le tournage a eu lieu à Paris et Cabourg.
En savoir plus :
Voyez comme on danse est diffusé sur France 2 et en streaming sur France.tv le dimanche 16 octobre 2022 à 21h10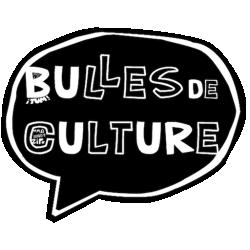 Les derniers articles par Bulles de Culture - La Rédaction
(tout voir)