Dernière mise à jour : juin 3rd, 2021 at 04:59
With Mathieu Missoffe's Black Spot (Zone Blanche), let's go to the imaginary city of Villefranche where there is no church, not always the telephone network and where the homicide rate is six times higher than the national average. Bulles de Culture's opinion on this crime and fantasy TV series Black Spot season 1, now available for streaming on Amazon Prime Video.
Plot:

Villefranche is a small isolated town in the middle of a gigantic forest, a green labyrinth of thousands of square meters, that makes any phone call impossible. In this peculiar and unique place, there are unmapped areas, crimes, disappearances and other mysteries, and a homicide rate six times higher than the national average… Besides that, everything is fine.
Black Spot season 1: A bold bet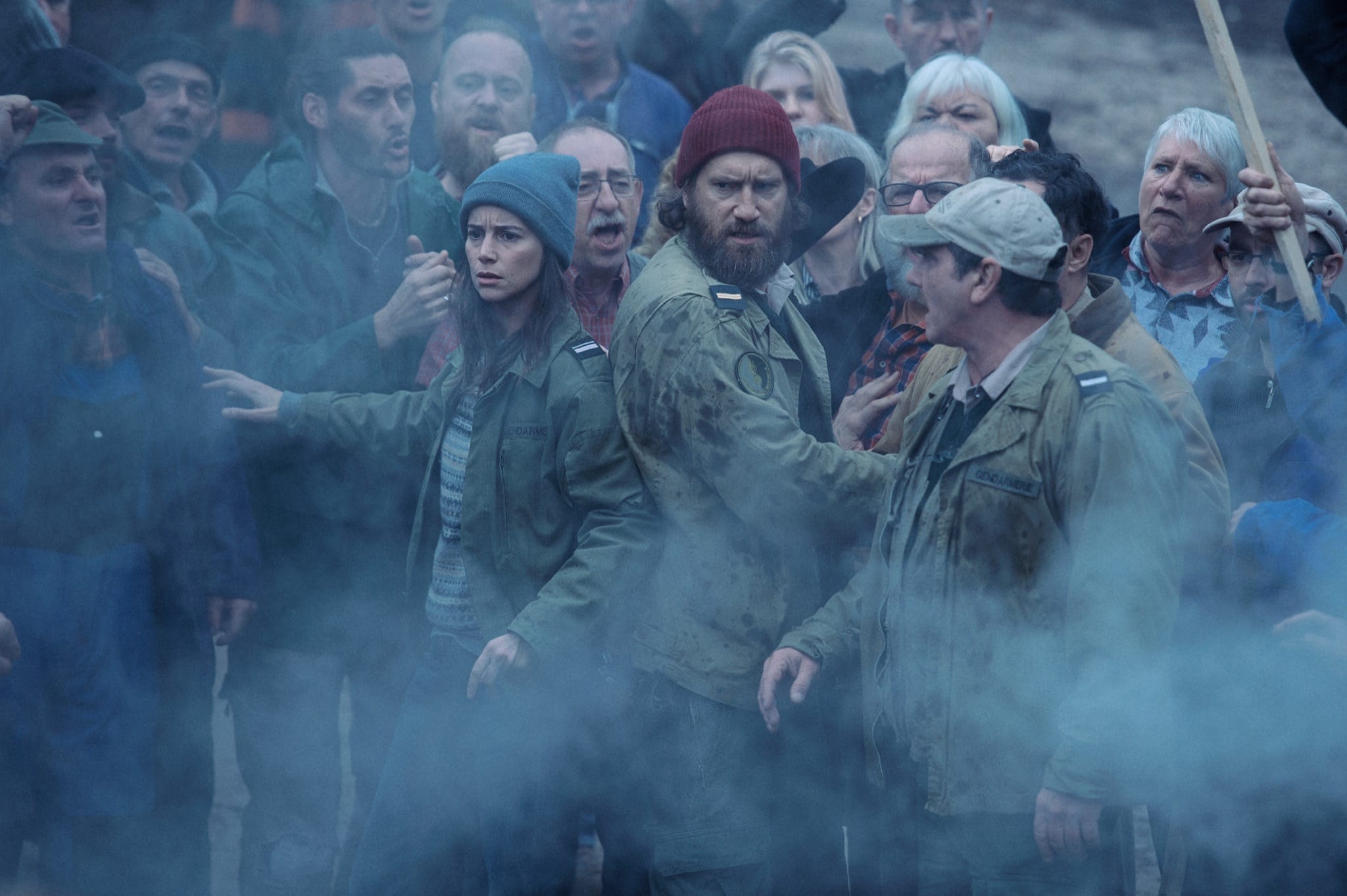 A desire to create a singular world with Villefranche and its forest.
— Mathieu Missoffe
Seeing eight 52-minute episodes of a French crime and fantasy television series is something exceptional. The last time we had personally seen fantasy on French television, it goes back to Dolmen (2005) on French channel TF1 and to David Nolande (2006) on French channel France 2, that is to say… Of course , there was meanwhile The Returned (2012-2015) on Canal+ but it was not on a mainstream channel.
The French and Belgian co-production Ego Productions, Be-Films, RTBF and France 2 have clearly set our appetite on the first episode of Black Spot season 1.
What Fanny Rondeau, director of the fictional unit on France 2, confirmed with « the urge to push the sliders at all levels, the ambition to make a mainstream TV series — with the idea also of decreasing the average age of he audience — for offer a global experience ». As well as the creator of the series, Mathieu Missoffe, and producer Vincent Mouluquet in their common desire in 2012 to create a polar in nature that changes from the eternal urban series.
And why this name of « Villefranche »?
Mathieu Missoffe chose it « because there are plenty of it in France and everything must have a symbolic and universal significance for it to work ». He continues: « The idea is not to know where we are. We know that there is a city, a forest. We are talking about a big city but we will never name it. It is the place of institutions, a place that we can not reach and that can not reach us either. Behind, we have this community, this world and we had to subject it to tensions. We still wanted to talk about the world and in the first episode, there is this sawmill and its closure. And on the other side, there is the forest, it is the strange and all that we do not understand. We wanted unbalanced characters, never sure what will happen later. Then there are murders, phenomena. And the question of maintaining the community, but at what cost? We started from there and then we pulled the wires ».
And why did they shoot in Vosges, a department in the East of France?
The shooting of the Black Spot season 1 TV series took place during a hundred days between Vosges in France and Belgium from June 6 to October 12, 2016 but it is clear that the scenery of the Vosges forest around the city of Gérardmer is particularly striking with all these scenes with rain, mud, cold, fog, night that create a relationship with nature very strong.
And to say that the series could have happened elsewhere. According to Vincent Mouluquet, « originally, Mathieu Missoffe had proposed that this series unfolds in the snow. And for various and varied reasons, we have ruled out this possibility. The first impetus was to get closer to the corners of France where the snow cover was maximum. There was Jura, Vosges, Cantal. And we wanted to find more exoticism. The Vosges, when we shot there, local people told us that they had not seen anyone since The Wise Guys [Editor's note: a 1965 feature film directed by Robert Enrico with Bourvil and Lino Ventura]. There was therefore this desire to bring another landscape in fiction ».
To know, Black Spot season 1, it's 10.5 million euros budget, 70% outdoor scenery plus animals, special effects…

Les derniers articles par Jean-Christophe Nurbel
(tout voir)