Dernière mise à jour : juin 27th, 2022 at 02:57 pm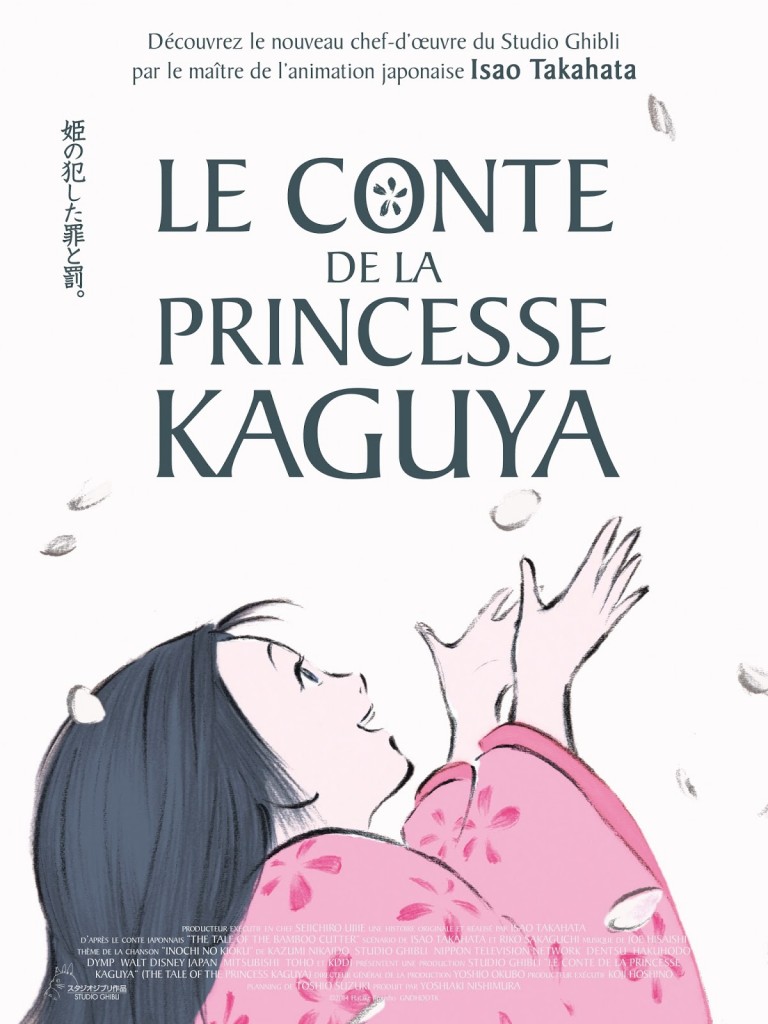 Isao Takahata's film, The Tale of Princess Kaguya (かぐや姫の物語, 2013), unveils one of Japan's most ancient tale to the Western audience, and it's an absolute gem.
Plot:

In the countryside of medieval Japan, a bamboo cutter finds a tiny princess inside a bamboo. Thinking it is a sign from Heaven, the bamboo cutter brings the princess home and decides to raise her with his wife. She soon becomes a fast-growing little girl, whose powers include allowing his adoptive father to find golden nuggets in bamboo stems and a somehow mystical relationship to nature.
At a time when Japanese women tend to liberate themselves from a society which is still dominated by a strong sense of patriarchy, the release of the film might actually not be so incidental. Yet, in an interview, Isao Takahata rather confesses his thinking to make a film on the persistance of momentums of solidarity in the aftermath of the 2011 tsunami, and on the preservation of nature at all costs.
In the light of this, Takahata's movie might as well be the right medium to raise national awareness on the environmental issues of the Japan of tomorrow.
To learn more:
Les derniers articles par Marine Josset
(tout voir)