Dernière mise à jour : juin 27th, 2022 at 02:56
By Toutatix! An adventure from the Asterix comic book series written and illustrated by its two creators, René Goscinny and Albert Uderzo, is coming back. The Golden Menhir (Le Menhir d'or) will be released in comics on Wednesday, October 21st, 2020. Bulles de Culture tells you more.
Plot:

In the village, unrest reigns: Assurancetourix decided to take part in the famous song contest of the Gallic bards to win the golden menhir. To protect him in this competition closely followed by the Romans, Asterix and Obelix are responsible for accompanying him: they must not take their eyes off Assurancetourix … even if it means losing an ear!
 The Golden Menhir: an unknown adventure of Asterix by René Goscinny and Albert Uderzo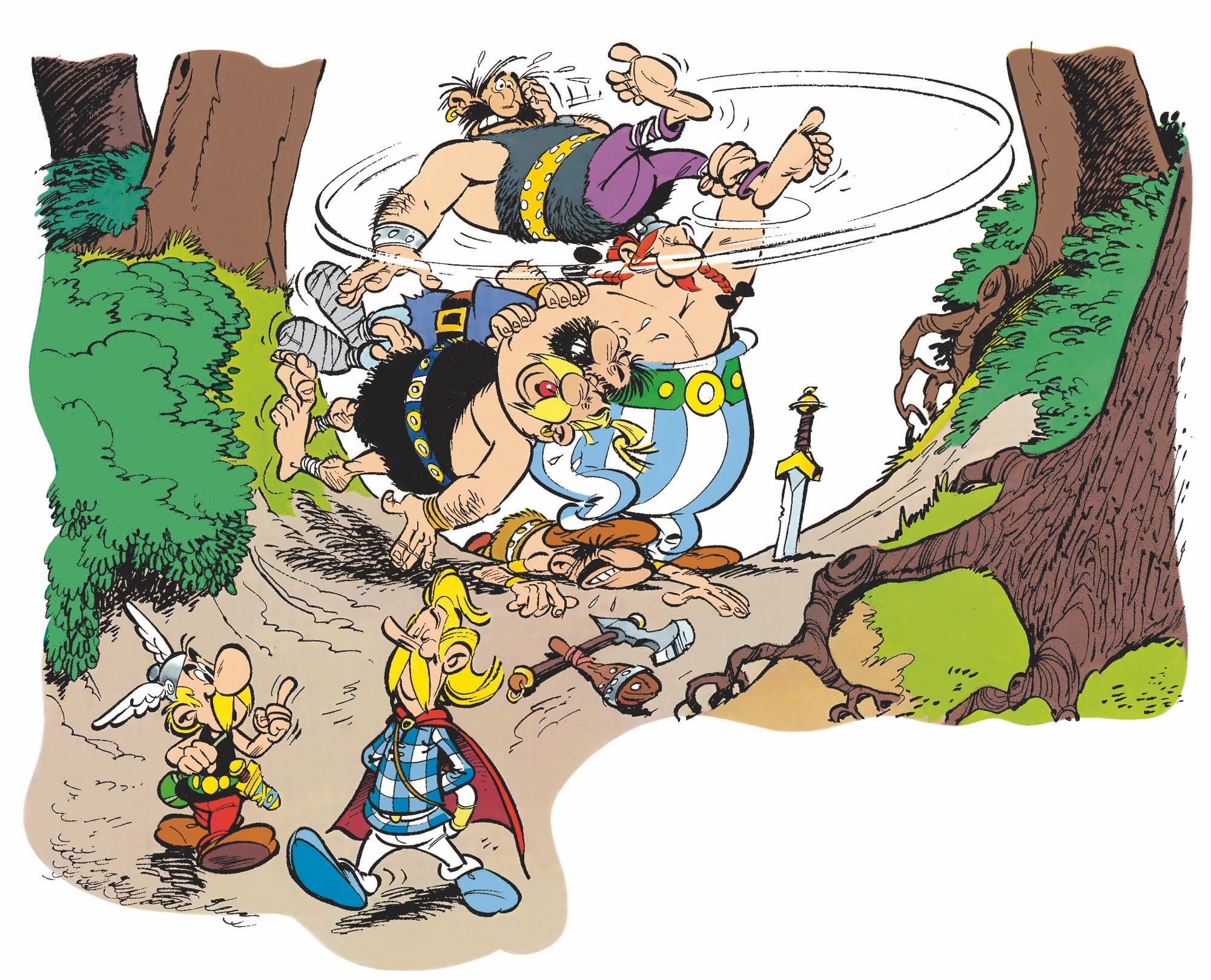 Appeared for the first time in the form of a book-disc in 1967 on the label Philips Records and was almost missing for lack of success, The Golden Menhir is a story written by René Goscinny and illustrated by Albert Uderzo, who has never been published as an album. So in autumn 2020, Les Éditions Albert-René will offer it in the form of an illustrated album with a new layout and a restoration work supervised by Albert Uderzo himself before his death in March 2020.
To learn more:
The Golden Menhir, René Goscinny and Albert Uderzo, Les Éditions Albert-René, October 21st, 2020, 48 pages, 9.99 euros
The Golden Menhir will also be available for download in an audio version for 1 euro
Comics from 7 years old
Asterix official website

Les derniers articles par Jean-Christophe Nurbel
(tout voir)