Dernière mise à jour : juin 29th, 2020 at 01:42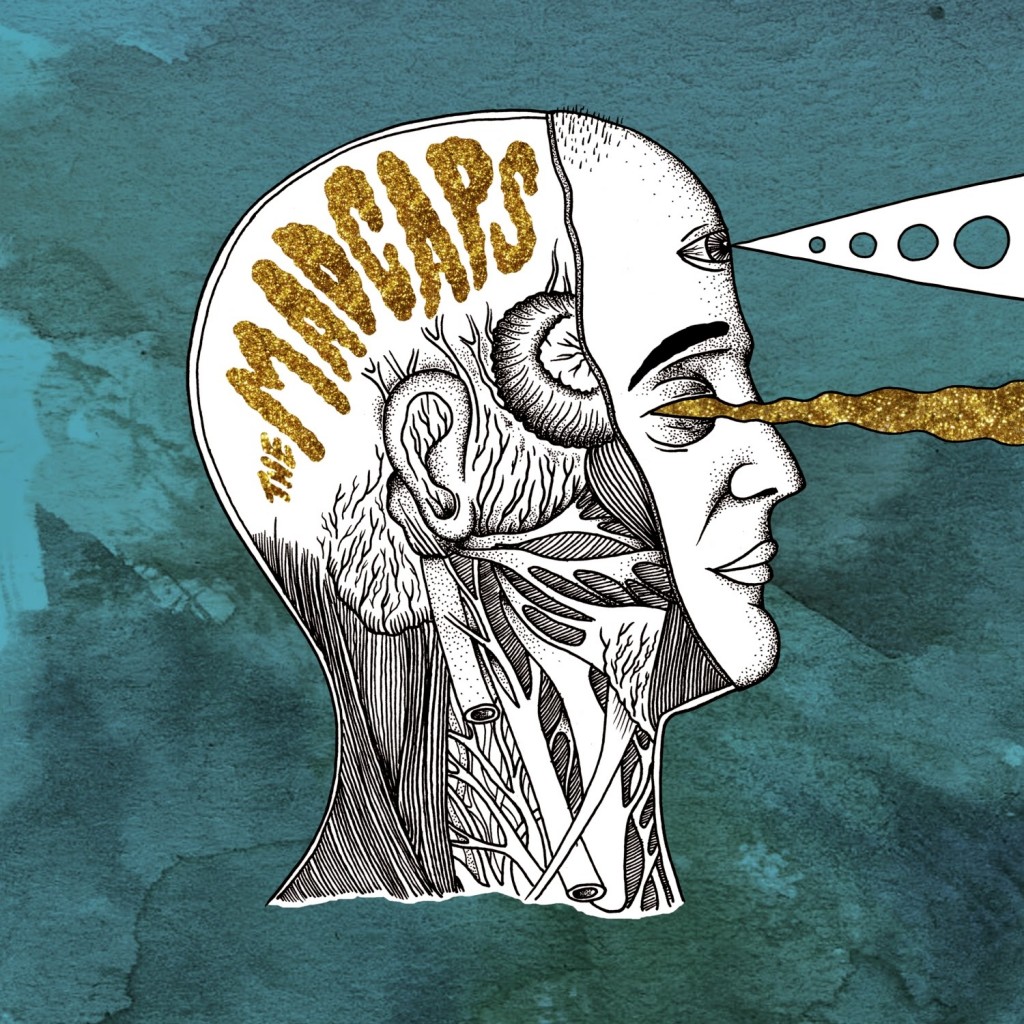 As March draws its last, there blows a breeze which has begun to chase away the gloom. There has been chatter across the radio-waves. The reason? The Madcaps and the release of their self-titled first album. Our review.
     
The photo speaks volumes… High-worn guitars, well-kept beards, cheeky grins just the teensiest bit juvenile, and vintage clothes and hair. While listening, you can almost imagine yourself in the land of The Kinks or the Californian coast. Is this the beginning of a new revived British Invasion?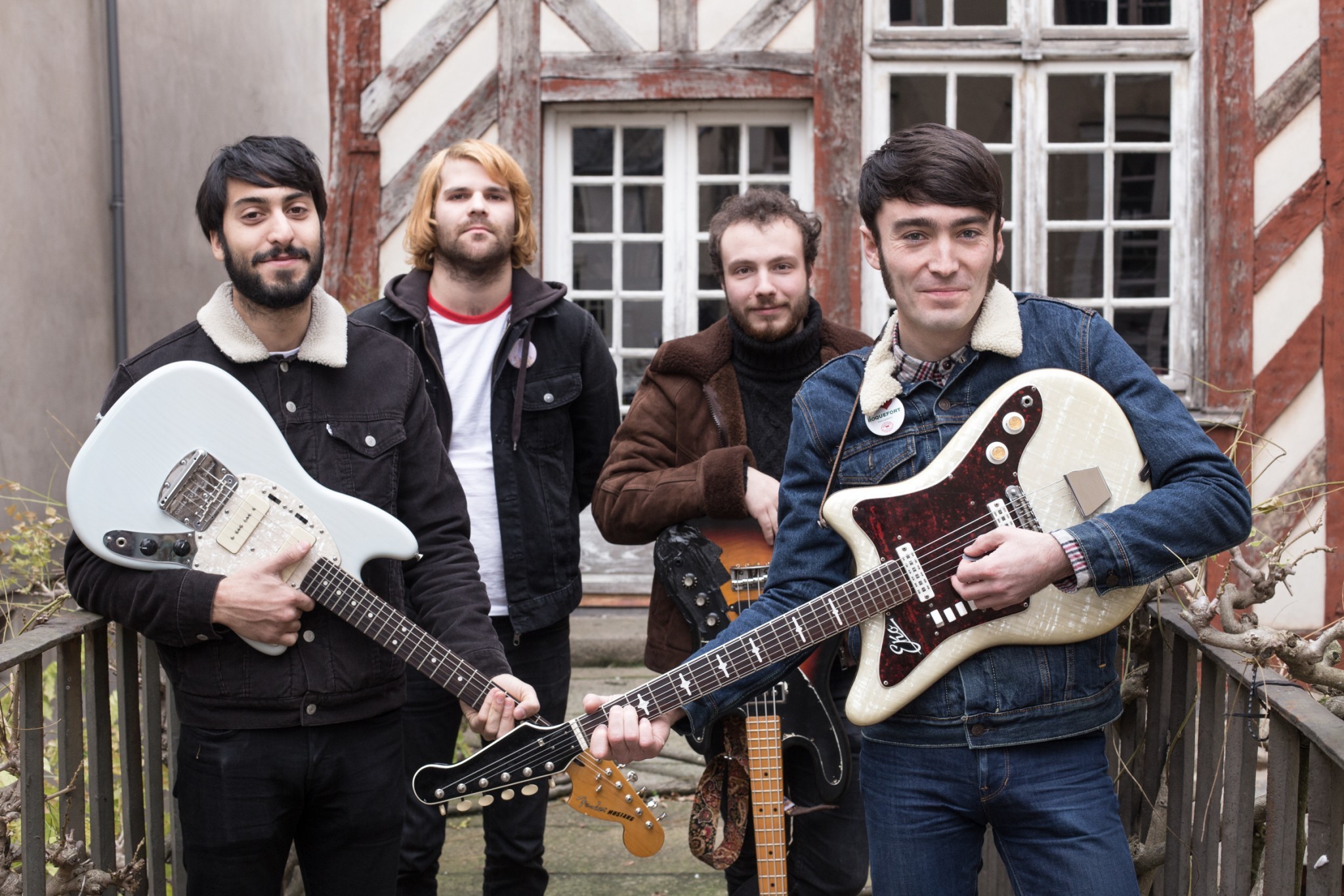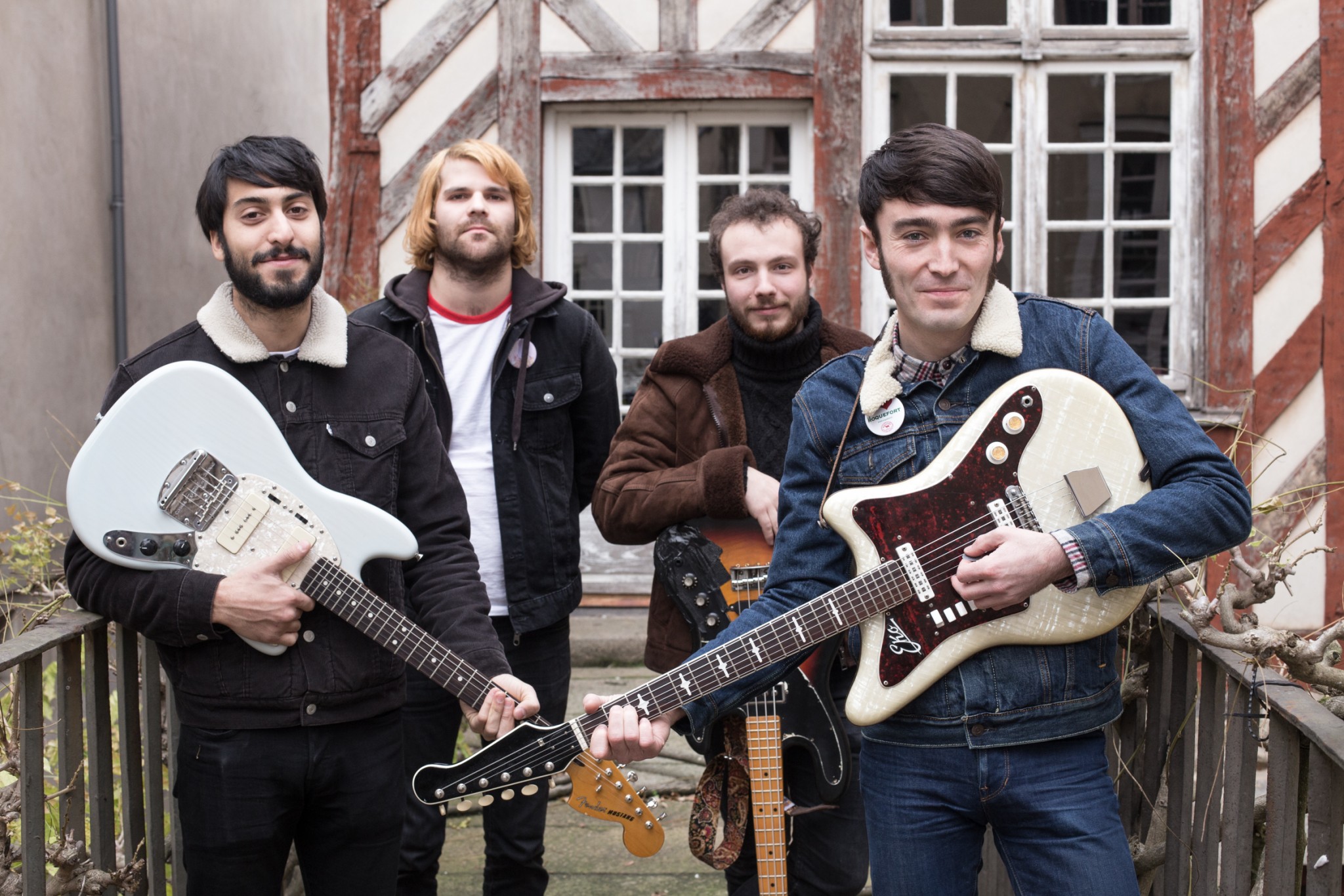 <
p style= »text-align: justify; »> 
We are not, however, in London, nor is it spring 1965. The gust we feel blows from a storm, the eye of which is centered upon the thriving Rennes music scene, in western France. The Madcaps formed in the autumn of 2013. Lead by singer-songwriter Thomas Dahyot, the fab-four are said to have recorded their first EP in an abandoned pig farm…
Four songs, released in April 2014, evoque for 12 minutes adolescence eternal and without consequence: beer, girls, love… Centered around the single All I Really Wanna Do, the music video a montage of scenes from Les Tricheurs by French poetic-realist director Marcel Carné (Le Jour se Lève [1939], The Children of Paradise [1945]). Impossible Love is another montage, borrowing from French-American director Henri Verneuil's Mélodie En Sous-Sol. 
A run of shows later brings us naturally this first self-titled album, released on Howlin' Banana Records, Beast Records and Modulor. Special recognition goes to this Howlin' Banana. A young label dedicated to fans of garage, psych, and pop music "Made In France", they're active talent hunters, whose revelations include Volage, Kaviar Special and notably Travel Check.The name of both album and band brings to mind Syd Barrett's The Madcap Laughs (1970). The first solo work by the former Pink Floyd frontman after he was kicked out of the band.
Let's be clear from the get go, these ten songs hit their target dead on. They avoid the 90s revival currently stirring the rock scene. Their formula, quite far from being a tired rehash, mixes 60s influences, reverb drums and vocals, and modern production.A new fad? Time will tell.Meanwhile I Knew It All opens the ball with its sharp guitars …The album as a whole offers a beautiful balance between fuzzy-as-you-like, totally garage numbers like High School Trouble Maker, sweet-and-savoury pop ballads which merge Californian influences and vocal harmonies (Emily Vandelay) and moments of utter madness, like Haunted House. Keys and 12-string guitars make appearances on some tracks from time to time. You've got to appreciate Moon Night, the eternally-relistenable first extract of the album, vocal harmonies polished to a sheen and the clear sound of the almost entirely arpeggiated guitar… Find out for yourself in the music video, a collection of Super 8 footage, you may find yourself whistling the whole summer long.
« I'll always remember you…
In the dark that night…
Your shadow in the doorway…
In the pale moonlight.. »
Look after your sideburns and mutton-chops!In the planning: album out March 30th 2015, Release Party April 10th at the Mécanique Ondulatoire (Paris, France), and Summer Tour 2015 which will set the band off upon roads Swiss, Italian and German.A dozen or so dates to celebrate this refreshing album which, even if it doesn't reinvent rock, could well become a classic of the genre. We hope at any rate that it finds an audience….An album for driving with the windows down or enjoying a beer and the return of the summer days outside the bars with friends. Article written with Marine R. and translated by Glen M.
To learn more:

Les derniers articles par Nicolas Lavroff
(tout voir)