Dernière mise à jour : novembre 26th, 2016 at 01:41
Lost River is the first feature film directed by the actor Ryan Gosling (Drive, The Place Beyond the Pines). A successful first one? Our review.
Plot:

Set against the surreal dreamscape of a vanishing city, Billy (Christina Hendricks), a single mother of two, is swept into a macabre and dark fantasy underworld while Bones (Iain De Caestecker), her eighteen-year-old son, discovers a secret road leading to an underwater town. Both Billy and Bones must dive deep into the mystery, if their family is to survive.
This fascinating city of Detroit
This fascinating city of Detroit continues to inspire the American independent cinema. After Jim Jarmusch (Only Lovers Left Alive) and Steve Feigenbaum (City of dreams), to quote two recent directors, it is the turn of Ryan Gosling to settle there and to shot his first movie.
But unlike the other two mentioned filmmakers, Ryan Gosling is not using the ghostly and deserted streets of the city as a set but rather uses it as a source of inspiration, as a starting point to a dreamlike and disturbing imagination.
A dark fantasy tale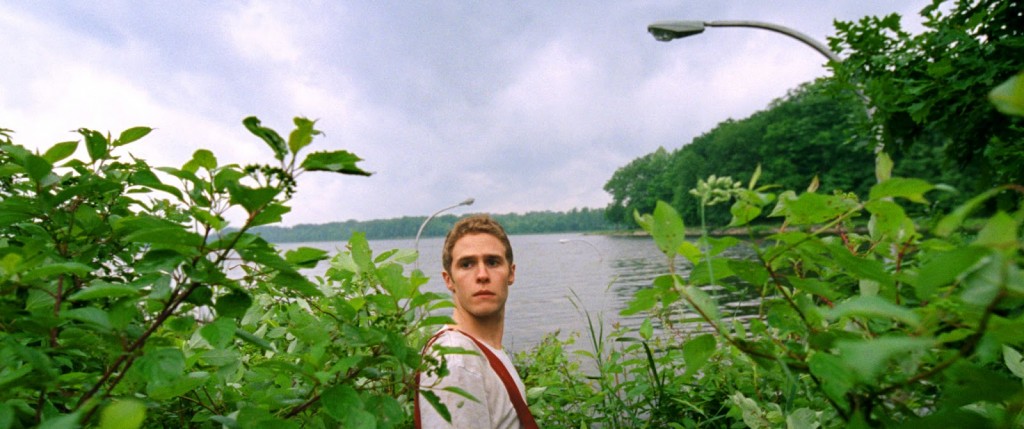 © D.R.
Lost River is a dark fantasy tale where a mother and her children desperately hang on to their house – the undermined figure of the protective home – in an environment deserted by its inhabitants and increasingly hostile.
If the figures of the tale are called in the movie – even the haunting music Carousel composed by Johnny Jewel -, it is because what really interests Ryan Gosling with this film is to cross the memories of his childhood (popular fantasy films of the 80s) with images of today, around the universal theme of a young teenage couple facing a spell on their families and their city.
Of course, we must not delude ourselves: this film with multiple references and a free structure will not seduce all the audiences. This is Ryan Gosling's debut film and like any novice director, it is not always easy to channel a personal world, abundant and chaotic.
Lost River:
An imperfect but fascinating film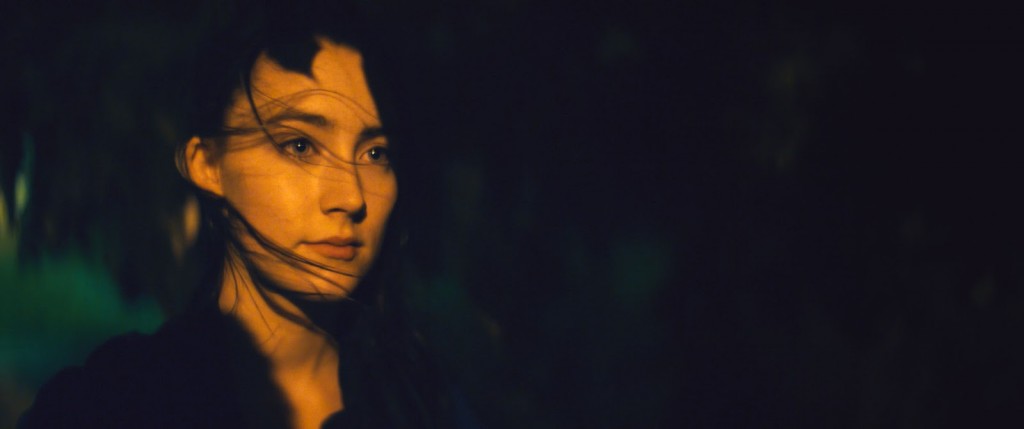 © D.R.
But for the more adventurous, there will be obvious pleasure to go through these phantasmagoric film lands, shot by cinematographer Benoît Debie (Enter the Void, Spring Breakers). Similarly, it will be interesting to observe the work of suture of the editing between the reality of the city of Detroit – beautiful scenes shot with real people – and the fictional town of Lost River.
With the cast, the film plays on a dichotomy between a controlled play for the "good guys" – Christina Hendricks (the mother), Iain De Caestecker (the eldest son Bones ), Saoirse Ronan (the neighbour Rat), Reda Kateb (the taxi driver – always good actor in French and English -) and Eva Mendes (Cat, an artist of a cabaret inspired by the French Grand Guignol) – and a more exaggerated and hallucinatory play for "bad guys" – Ben Mendelsohn (Dave, the boss of the cabaret) and Matt Smith (Bully, the enemy of Bones with scissors), even Barbara Steele (Rat's mute grandmother) -.
Imperfect but fascinating film, Lost River leads us into the fantasy world of Ryan Gosling as a director whose we are eagerly awaited the next film, certainly more mastered but with above all this same desire, "like making a student film, to experiment" (Ryan Gosling, cf. https://twitter.com/bullesdeculture/status/585118734756511744).
[amazonjs asin="B00TJ8VOY0″ locale="US" title="Lost River (Blu-ray)"]
To learn more:

Les derniers articles par Jean-Christophe Nurbel
(tout voir)