Dernière mise à jour : août 17th, 2016 at 05:44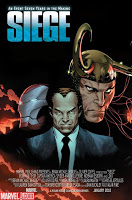 Salutations Fidèles Croyants ! Ce mois-ci débute la nouvelle intrigue de Marvel : Siège ! S'inscrivant dans la continuité directe du Dark Reign de 2009 (cf.
LITTERATURE/COMICS: « Dark Reign », le Bouffon Vert au pouvoir
), Siège marque la conclusion d'une série commencée avec Avengers Disassembled et qui s'est poursuivie par Les Nouveaux Vengeurs, House of M, Guerre Civile, L'Initiative, World War Hulk et Invasion Secrète, à l'issue de laquelle Norman Osborn s'était vu offrir les clés du royaume.
Hey there True Believers! This month starts Marvel's new ground-shaking storyline : Siege! A follow-up to 2009 Dark Reign (see LITTERATURE/COMICS: « Dark Reign », Green Goblin rules), Siege actually concludes Marvel's storylines running from Avengers Disassembled to New Avengers, House of M, Civil War, The Initiative, World War Hulk and Secret Invasion, at the end of which Norman Osborn was given the key to the kingdom.
More in English >>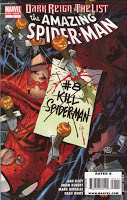 Mais après une année chargée en tant que leader de la super-équipe des Dark Avengers mais aussi Directeur de l'agence de maintien de la paix H.A.M.M.E.R., Norman Osborn sent sa mainmise sur l'univers Marvel lui échapper, ainsi d'ailleurs que sa fragile santé mentale. Ceci d'autant plus qu'une vidéo très compromettante le montrant en train d'expérimenter illégalement sur des êtres humains a été mise en ligne par Peter Parker, l'alter-ego de son ennemi juré Spider-man (dans La Liste: Spider-man).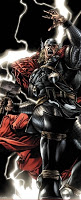 Déterminé à se maintenir au pouvoir, Osborn cherche un moyen de réaffirmer son autorité déclinante une fois pour toute. Pour cela, il a besoin d'un bouc-émissaire et il trouve vite la cible parfaite : Asgard. En effet, depuis deux ans, la demeure des Dieux Nordiques flotte à quelques mètres au-dessus des champs autour de la ville de Broxton en Oklahoma, et ce depuis que le Puissant Thor l'a transportée dans notre plan d'existence après le Ragnarok, le crépuscule des Dieux.
Pour Osborn, c'est clairement une menace qui défie l'ordre naturel des choses. Asgard n'est pas censée être là où elle se trouve et s'il lui faut fabriquer un incident déclencheur comme prétexte pour l'envahir, alors il va le faire ! Or, même avec l'aide (manipulation ?) de Loki, le Dieu du Mal Nordique et son associé au sein de leur Cabale secrète, même avec les plans de bataille de Arès, le Dieu Olympien de la Guerre, et même avec le supposé omnipotent Sentry à ses côtés, cela pourrait bien malgré tout s'avérer une tâche insurmontable, fût-ce pour l'impétueux Norman. D'un autre côté, s'il réussit son coup, il devient intouchable : personne n'oserait s'attaquer à un homme qui a vaincu les Dieux !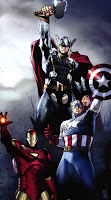 Cependant, Osborn a peut-être négligé un élément : les Asgardiens ont des amis et alliés parmi la communauté superhumaine. Comme durant la Guerre Civile, les héros vont devoir choisir leur camp et il est possible que l'on assiste à quelque chose qui n'a pas été vu depuis plusieurs décennies : Captain America, Iron Man et Thor, membres fondateurs des Vengeurs et Sainte Trinité des « Héros les plus puissants de la Terre », combattant côte à côté à nouveau ! En supposant, bien sûr, que Tony Stark parvienne à « réassembler » sa conscience en ruines…
Après une décennie d'histoires passionnantes qu'il a supervisées, le scénariste Brian Michael Bendis révèle enfin son grand jeu. Tout nous a menés à ça : Siège, l'événement prévu depuis sept ans !
Sébou/세부
Pour plus d'infos sur Siège (en anglais) : http://www.marvel.com/comics/siege.
Site officiel de Marvel Comics (en anglais) : http://www.marvel.com.
But after a busy year as the man in charge of both the Dark Avengers super-team and the peacekeeping task force H.A.M.M.E.R., Norman Osborn senses his grasp on the Marvel Universe escaping from him along with his fragile sanity, especially since a very compromising video, in which Norman is seen performing illegal human experiments, has been leaked on internet by Peter Parker, secretly his arch-enemy Spider-man (
The List: Spider-man
).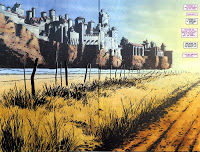 Hell-bent on maintaining his power, Osborn looks for a way to reestablish his declining authority once and for all. For that, he needs a scapegoat to take the fall and he quickly finds himself the perfect one: Asgard. Indeed, for the past two years, the home of the Norse Gods has been hovering a few feets above the fields of the small town of Broxton, Oklahoma, ever since the Mighty Thor brought it to our plane of existence after Ragnarok, the twilight of the Gods.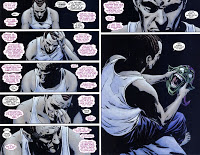 To Osborn, this is a clear threat that defies the natural order of things. Asgard shouldn't be where it is and if he must stage an inciting incident to gain permission to invade it, then so be it! But even with the help (or manipulation?) of Loki, Norse God of Mischief and fellow Cabal member, the planning of Olympian God of War Ares and the seemingly omnipotent Sentry at his side, this may just be a little more than even Stormin' Norman can chew. On the other side, if he can pull this off, he becomes untouchable: noone would ever come after a man who took down Gods!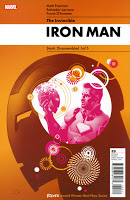 One thing Osborn may have neglected though, is that the Asgardians have friends and allies among the superhuman community. Just like during the Civil War, lines will be drawn and we may in fact witness something that hasn't been seen for several decades: founding members of the Avengers Captain America, Iron Man and Thor, the Holy Trinity of « Earth's Mightiest Heroes », fighting alongside together again! Assuming, of course, that Tony Stark manages to « reassemble » his own shattered consciousness… After a decade of exciting stories that he supervised, writer Brian Michael Bendis finally reveals his endgame. It all boiled down to this: Siege, the event seven years in the making! Sébou/세부 Marvel Comics official website:
http://www.marvel.com/comics/siege
. For more info on Siege:
http://www.marvel.com
.

Les derniers articles par Sébastien Simon
(tout voir)