À la télévision ce soir sur France 2 et en streaming/replay : The Tourist épisodes 4, 5 et 6 de Harry et Jack Williams avec Jamie Dornan, Danielle Macdonald,Shalom Brune-Franklin, Ólafur Darri Ólafsson, Damon Herriman et Alex Dimitriades à la distribution. Infos et avis de Bulles de Culture sur cette série coup de cœur dont la fin est diffusée le lundi 27 juin.

The Tourist

à voir à la télévision, en streaming et en replay sur France 2 : avis et infos
Résumé :

Suite aux événements récents, l'homme n'a d'autre choix que d'utiliser Helen afin de tenter de rester en vie assez longtemps pour découvrir qui il est. Kosta débarque en Australie pour trouver lui-même l'inconnu. Et la pression augmente pour l'inspecteur Rogers qui doit coûte que coûte conclure cette affaire.
Extrait de la critique de Bulles de Culture sur la série The Tourist :
Porté par une ambiance western sur fond d'Outback australien et truffée de références cinéphiliques, The Tourist est un récit sur la mémoire singulier, violent et drôle que l'on prend plaisir à suivre jusqu'à la fin.
(…) Bref, une série britannique coup de cœur de Bulles de Culture à ne surtout pas manquer !
Et si quelqu'un voulait sa mort ?

Jamie Dornan est #TheTourist : découvrez son personnage !

Votre nouvelle série à voir dès maintenant en streaming gratuit sur https://t.co/PaFR6Ej5Lf ▶ https://t.co/F4PXM6Uysw pic.twitter.com/Q7QFRFzwWO

— France 2 (@France2tv) June 21, 2022
Secrets de tournage, anecdotes : le saviez-vous ?
La série compte 6 épisodes de moins d'une heure.
Le tournage a eu lieu en Australie.
La musique originale a été composée par Dominik Scherrer.
La  série a reçu 3 récompenses au Festival de Télévision de Monte-Carlo en 2022 : Nymphe d'or de la meilleure série, Nymphe d'or de la meilleure création originale et Prix du public

BetaSeries.

Y aura-t-il un The Tourist saison 2 ?
Oui, a confirmé le diffuseur britannique, la BBC.
En savoir plus :
The Tourist saison 1 épisodes 4, 5 et 6 sont diffusés sur France 2 le lundi 27 juin 2022 à 21h10
La série est également proposée en streaming et en replay sur France.tv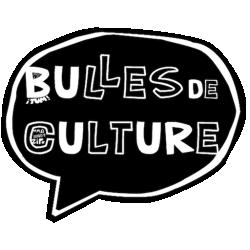 Les derniers articles par Bulles de Culture - La Rédaction
(tout voir)