À la télévision ce soir sur Chérie 25 et en streaming : In the Air (2009) de Jason Reitman avec George Clooney, Vera Farmiga, Anna Kendrick, Jason Bateman, Melanie Lynskey, J. K. Simmons, Sam Elliott, Danny McBride et Zach Galifianakis à la distribution. Infos et avis de Bulles de Culture sur cette comédie dramatique primée et rediffusée le jeudi 30 décembre.
In the Air à voir à la télévision et en streaming sur Chérie 25 : avis et infos
Résumé :

En déplacement plus de deux cent jours par an et sans attaches personnelles, Ryan Bingham, consultant pour une firme spécialisée dans le licenciement de personnel, apprend avec dépit qu'on veut le clouer au sol.

Pire : pour sa dernière tournée, son patron lui impose la compagnie de Natalie, la jeune louve chargée d'adapter la procédure à un système de communication par webcam, afin qu'il l'initie aux enjeux du terrain…
Extrait de la critique de Bulles de Culture sur le long métrage In the Air écrite lors de sa sortie dans les salles de cinéma :
Si le film décolle grâce à son histoire et à son personnage dont la vie va basculer au contact d'une jeune collaboratrice et d'une nouvelle amante, ce vol cinématographique flirte sans réellement se décider entre comédie romantique et dramatique, nous posant sur le sol d'autant plus sur notre faim.
Secrets de tournage, anecdotes : le saviez-vous ?
C'est le troisième long-métrage du réalisateur canadien Jason Reitman après Thank You For Smoking (2005) et Juno (2007).
C'est une adaptation cinématographique du livre Up in the Air (2001) de Walter Kirn.
La musique originale a été composée par Rolfe Kent (Young Adult, Downsizing).
La chanson du générique de début est une reprise du titre This Land is Your Land de Woody Guthrie par Sharon Jones & the Dap-Kings.
Le magnifique générique de début a d'ailleurs été conçu visuellement par feu la société américaine ShadowPlay.
Le film a reçu plusieurs prix dont 1 Golden Globe du meilleur scénario pour Jason Reitman et Sheldon Turner en 2010.

En savoir plus :
In the Air est est diffusé sur Chérie 25 et en streaming sur NRJPlay le jeudi 30 décembre 2021 à 21h05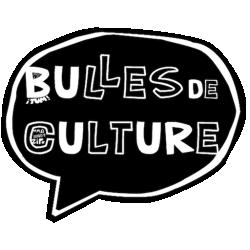 Les derniers articles par Bulles de Culture - La Rédaction
(tout voir)