Dernière mise à jour : mai 31st, 2020 at 03:06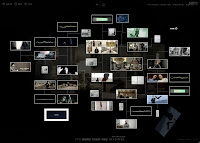 Qu'ont en commun un patron qui vole l'argent de sa société, un enfant qui trouve de la drogue dans une peluche et des mimes qui se rendent à la cérémonie funéraire d'un des leurs ?
What do a CEO trying to steal his own company's money, a kid finding drug in a teddy bear and mimes attending one of their fellow mime's funeral, have in common?
More in English >>
HBO Imagine propose une expérience en ligne véritablement immersive : elle présente une large variété de points de vue sur une histoire très complexe impliquant un grand nombre de personnages. Elle montre comment un changement de perspective change tout, en particulier ce que l'on croit savoir d'un personnage et comment il y en a toujours plus à savoir que ce que l'on "imagine" de prime abord.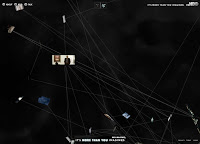 Le site web se présente sous la forme d'une arborescence d'éléments fragmentés : court-métrages, images de vidéo-surveillance, articles de journaux à lire, fichiers audios provenant des conversations radios de la police, etc. Chaque élément apporte une nouvelle information et mène à d'autres éléments, ce qui vous permet d'en apprendre davantage sur l'intrigue. C'est donc votre travail de relier tous les éléments afin de saisir la grande histoire cachée derrière les fragments.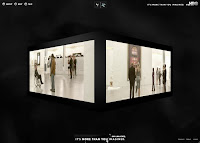 Au centre de ce dédale d'informations se trouvent deux "cubes", chacun montrant un segment de l'histoire selon quatre angles de prise de vues différents. Davantage que de simples vidéos, le fait de regarder les cubes implique que vous passiez d'un angle à un autre afin de découvrir de nouveaux détails sur ces deux intrigues centrales en apparence plutôt banales, mais en fait extrêmement cruciales.
Le principe de l'expérience HBO Imagine étant d'en démêler l'histoire par vous-mêmes, il semble injuste d'en dire davantage ici. Je me permets simplement de vous donner un tuyau : plus vous débloquez d'éléments, plus la barre en bas de la page se remplit. Lorsque finalement vous atteindrez 100% (cela prend environ une heure pour venir à bout de l'expérience), vous verrez que trois nouvelles vidéos bonus seront disponibles qui vous expliqueront l'intrigue dans l'ordre chronologique. Ne les manquez pas, car il y en a plus, beaucoup plus que vous ne l'imaginez !
Site officiel de HBO Imagine (en anglais) :
http://www.hboimagine.com
.
Sébou/세부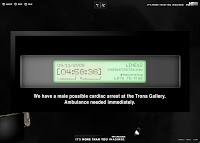 HBO Imagine offers a truly immersive web experience: it shows a great variety of points of view on a very complex story involving a lot of different characters. It shows how a change of perspective changes everything, especially what you think you know of a character and how there is always more going on that what you would first "imagine".
Basically, the website presents itself as an arborescence of fragmented elements: short videos, CCTV images, news paper articles, audio files supposedly coming from Police frequencies, etc. Each element gives you a new piece of information and leads to others fragments, thus giving you an always deeper understanding of the story. It is then your job to connect the dots between all these fragments in order to literally get the bigger picture.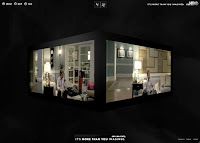 At the center of that maze of informations are two "cubes", both showing a segment of the story from four different camera angles. More than simple videos, your watching the cubes demands that you jump from one angle to another, thus discovering more on these two seemingly mundane, but actually highly meaningful, plots.
The whole point of the HBO Imagine experience being to unravel its story yourself, it seems unfair to reveal more of it here. One tip though: the more new elements you unlock, the more the bar down the page fills itself. Eventually, when you reach 100% (it takes about one hour to complete the experience), you'll find that three extra videos, which explain the plot chronologically, become available. Don't miss them because it really is much, much more than you imagined!
HBO Imagine official website :
http://www.hboimagine.com
.
Sébou/세부

Les derniers articles par Sébastien Simon
(tout voir)