A la télévision ce soir sur France 2 et en streaming : La Mule (2018) de Clint Eastwood avec Clint Eastwood, Bradley Cooper, Laurence Fishburne, Alison Eastwood, Michael Peña et Dianne Wiest à la distribution. Infos et avis de Bulles de Culture sur ce biopic diffusé le dimanche 5 décembre.
La Mule à voir à la télévision et en streaming sur France 2 : avis et infos
Résumé :

À plus de 80 ans, Earl Stone est aux abois. Il est non seulement fauché et seul, mais son entreprise risque d'être saisie. Il accepte alors un boulot qui, en apparence, ne lui demande que de faire le chauffeur. Sauf que, sans le savoir, il s'est engagé à être passeur de drogue pour un cartel mexicain…
Extrait de la critique de Bulles de Culture sur le long métrage La Mule écrite lors de sa sortie dans les salles de cinéma :
Comme un sage parlant aux autres sages, le cinéaste est le porte-parole d'une génération trop souvent oubliée à Hollywood. Sans gant, il n'hésite pas à parler de vieillesse et de mort… tout en gardant son côté mordant.
Secrets de tournage, anecdotes : le saviez-vous ?
C'est le 37e long métrage de Clint Eastwood.
Le film est inspiré d'un article The Sinaloa Cartel's 90-Year-Old Drug Mule du journaliste américain Sam Dolnick publié dans The New York Times Magazine en 2014.
Celui-ci racontait l'histoire vraie et incroyable de Leo Sharp, un horticulteur et ancien militaire arrêté en 2011 à l'âge de 87 ans parce qu'il convoyait de la cocaïne pour le cartel mexicain de Sinaloa, dirigé par le baron de la drogue Joaquín Guzmán, dit El Chapo.
Le tournage a eu lieu dans les états de Géorgie et du Nouveau-Mexique aux Etats-Unis.
La musique originale est composée par le jazzman Arturo Sandoval.
En savoir plus :
La Mule est diffusé sur France 2 et en streaming sur France.tv le dimanche 5 décembre 2021 à 21h05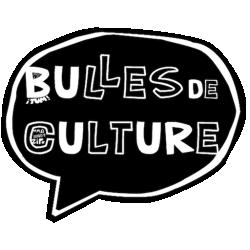 Les derniers articles par Bulles de Culture - La Rédaction
(tout voir)