Dernière mise à jour : septembre 6th, 2020 at 12:58
Par/by Jici
Rédacteur en Chef/Editor in Chief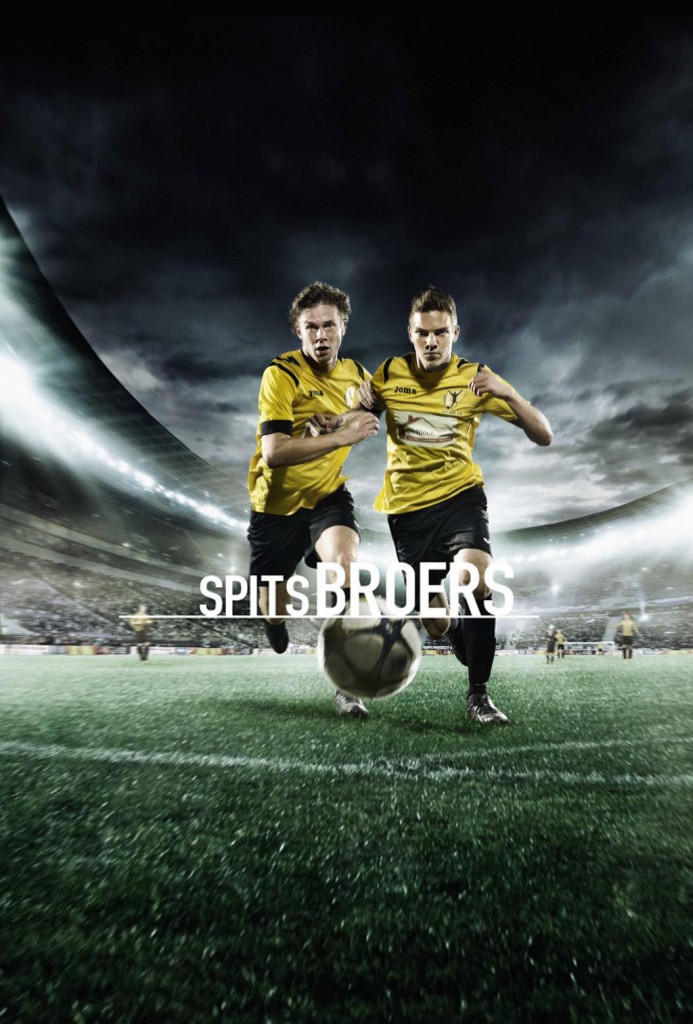 Le football repointe le bout de son nez au festival
Séries Mania
. Après les arbitres en 2014 avec la série brésilienne
FDP
(
Filhos da puta
)
, place aux joueurs avec la série belge
Strikers (Spitsbroers) de Kristof Hoefkens et Gijs Polspoel
. Notre avis sur cette série qui a reçu une
Mention du Jury des blogueurs au festival Séries Mania
.
Soccer is back at Séries Mania festival. After the referees in 2014 with the Brazilian series SOB, let's talk about players with Belgian series Strikers (Spitsbroers) by Kristof Hoefkens and Gijs Polspoel. Our opinion on this series that have received a Mention of the Bloggers Jury at Séries Mania festival.
More in English >> (Translation in progress, come bubble later)
Synopsis :
Deux frères, Dennis (
Oscar Willems
) et Alan Moerman (
Joren Seldeslachts
), rêvent de devenir footballeurs professionnels. Quand Dennis est sélectionné dans un grand club, toute la vie de la famille change.
Inspiré par la vie du frère de Kristof Hoefkens qui a été un footballeur très connu en Belgique, Strikers est une série de 10×50 minutes qui plonge une famille dans l'univers du football professionnel dont elle ignore les codes. Nous suivons les trajectoires opposées des deux frères et leurs incidences sur leur entourage. Ainsi, le premier épisode est axé sur la période d'essai de Dennis dans un club de Première Division, le second sur la signature de son premier contrat.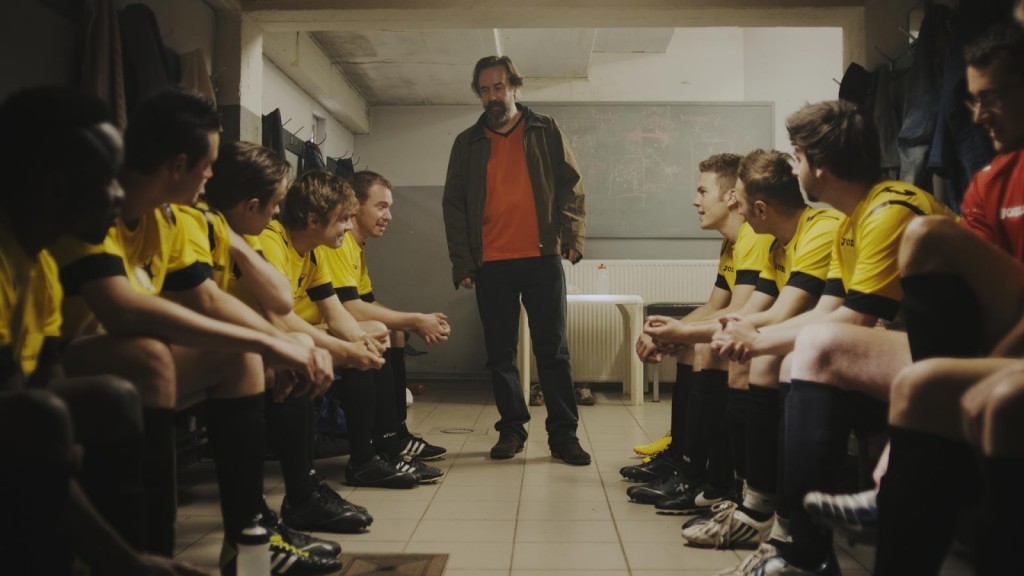 © D.R.
Alors que les deux acteurs Oscar Willems et Joren Seldeslachts se sont entrainés au football pendant un an pour la série et que le tournage a eu lieu pendant vingt jours dans les vraies structures (stade, vestiaire…) du club de la ville de Genk, le KRC Genk, Strikers a étonnement peu de scènes de football, en tout cas dans les deux premiers épisodes vus dans le cadre du festival.
C'est un peu le défaut de cette série qui, contrairement à FDP (Filhos da puta), pourrait se passer vraiment n'importe où car ce qui intéressent réellement les créateurs de la série, c'est de raconter l'histoire d'une famille, ses rêves et ses choix de vie.
Dommage car les séries sur le football et le sport en général sont plutôt rares, si ce n'est pour l'utiliser en toile de fond. Du coup, on reste un peu sur notre faim.
Strikers comblera donc plus les fans de séries familiales que les fans de football.
Update: 28/04/2015
En savoir plus :
– https://twitter.com/search?q=%40bullesdeculture%20%40FestSeriesMania&src=typd & https://twitter.com/search?q=%40bullesdeculture%20%28SeriesMania&src=typd (live-tweets de Bulles de Culture)
– http://series-mania.fr/series/strikers/ (site officiel du festival)
– http://vtm.be/spitsbroers (site officiel néerlandais du diffuseur belge)
– https://www.bullesdeculture.com/search/label/series%20mania (tous les articles de Bulles de Culture sur le festival)
– https://www.bullesdeculture.com/search/label/serie (toutes les séries chroniquées par Bulles de Culture)

Les derniers articles par Jean-Christophe Nurbel
(tout voir)