Dernière mise à jour : juin 11th, 2016 at 03:44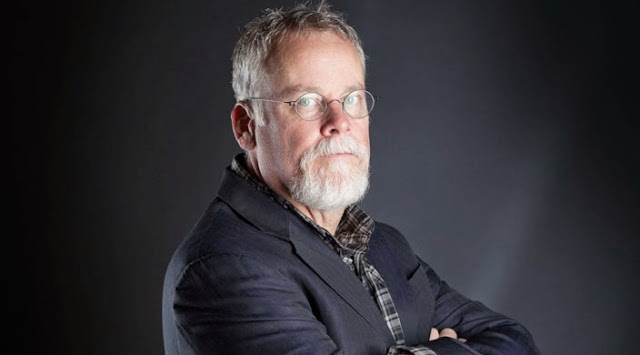 © Hacquard et Loison
Opale 2014
L'un des évènements les plus attendus pour les sériephiles est le Festival Séries Mania, organisé chaque année par le Forum des Images à Paris. En attendant sa 6ème édition (17-26 avril 2015) et pour nous faire patienter, le Forum des Images a eu a la bonne idée d'inviter l'un des plus grands auteurs de romans policiers, et maintenant créateur de séries, Michael Connelly. Avant-goût d'une rencontre prévue le mercredi 25 mars 2015.One of the most anticipated events for TV series fans is the Festival Séries Mania, organized annually by the Forum des Images (Paris, France). Before its 6th edition (17-26 April 2015) and to make us wait, the Forum des Images has the good idea to invite one of the greatest mystery writers, and now creator of series, Michael Connelly. Foretaste of an encounter planned on Wednesday, March 25, 2015.
More in English >> (Translation in progress, come bubble later)
Né en 1956 à Philadelphie,
Michael Connelly s'est lancé dans l'écriture en 1992 avec
Les égouts de Los Angeles 
où apparaît pour la première fois l'un de ses personnages récurrents : l'inspecteur de police
Harry Bosch
. Il reçoit d'ailleurs son premier prix, le
Prix Edgar du Meilleur Premier Roman Policier
, pour ce livre.Écrivain de polars à succès, Michael Connelly fait une première incursion dans la série télévisée avec une co-écriture avec
John Sacret Young
(
China Beach
) pour la série 
Unité 9
, diffusée en 2000 sur le réseau
UPN
. Puis, dans la série
Castle
diffusée depuis 2009 sur le réseau
ABC
, il y joue régulièrement son propre rôle et fait des parties de poker avec les écrivains et scénaristes Stephen J. Cannell, Dennis Lehane, James Patterson et… le personnage principal de la série – le personnage fictionnel de Richard Castle est un célèbre écrivain de romans policiers -.
Mais le vrai intérêt de sa présence dans le cadre des before du Festival Séries Mania est une nouvelle série inspirée directement de trois de ses romans (Wonderland Avenue, Echo Park et La Blonde en béton), co-écrite avec Eric Overmyer (The Wire, Treme) et diffusée sur Amazon Prime : la série policière Bosch avec Titus Welliver (Lost, The Good Wife), Jamie Hector (The Wire), Lance Reddick (The Wire, Fringe), Annie Wersching (24 heures chrono), Sarah Clarke (24 heures chrono). La série de 10×50 minutes a été renouvelée pour une deuxième saison.
Bref, une belle rencontre à ne pas manquer !
jici
En savoir plus :
– https://twitter.com/search?q=%40bullesdeculture%20%23ConnellyMC&src=typd (live-tweet de Bulles de Culture)
– http://www.forumdesimages.fr/les-rencontres/toutes-les-rencontres/rencontre-michael-connelly (site officiel du Forum des Images)
– http://www.michaelconnelly.com/ (site officiel et anglophone de Michael Connelly)
– Rencontre exceptionnelle avec Michael Connelly au Forum des images (Paris, France) le mercredi 25 mars 2015 à 19h30

Les derniers articles par Jean-Christophe Nurbel
(tout voir)