À la télévision ce soir sur France 2 et en streaming : Dark Waters (2019) de Todd Haynes avec Mark Ruffalo, Anne Hathaway, Tim Robbins, Bill Camp et Victor Garber à la distribution. Infos et avis de Bulles de Culture sur ce drame judiciaire diffusé le mardi 8 novembre.

Dark Waters à voir à la télévision et en streaming : avis et infos
Résumé :

Robert Bilott est un avocat spécialisé dans la défense des industries chimiques. Interpellé par un paysan, voisin de sa grand-mère, il va découvrir que la campagne idyllique de son enfance est empoisonnée par une usine du puissant groupe chimique DuPont, premier employeur de la région. Afin de faire éclater la vérité sur la pollution mortelle due aux rejets toxiques de l'usine, il va risquer sa carrière, sa famille, et même sa propre vie…
Extrait de la critique de Bulles de Culture sur le long métrage Dark Waters écrite lors de sa sortie dans les salles de cinéma :
Dark Waters de Todd Haynes nous montre donc le long combat mené par un avocat, incarné par un Mark Ruffalo convaincant dans ce rôle altruiste, qui nous rappelle celui de Julia Roberts dans Erin Brockovich, seule contre tous (2000) de Steven Soderbergh. Le jeu maîtrisé de Mark Ruffalo donne du crédit à cette œuvre, qui pourrait être injustement critiquée en raison de son caractère engagé.
Secrets de tournage, anecdotes : le saviez-vous ?
C'est le 8e long métrage de Todd Haynes.
Le film est-il inspiré d'une histoire vraie ?
Oui, il est inspiré de l'article The Lawyer Who Became DuPont's Worst Nightmare de Nathaniel Rich pour The New York Times Magazine, qui revenait en 2016 sur l'histoire vraie du combat de  l'avocat Robert Bilott contre la multinationale de la chimie E. I. du Pont de Nemours and Company.
La musique originale a été composée par Marcelo Zarvos (The Affair, Ray Donovan).
En savoir plus :
Dark Waters est diffusé sur France 2 et en streaming sur France.tv le mardi 8 novembre 2022 à 23h15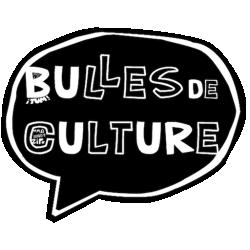 Les derniers articles par Bulles de Culture - La Rédaction
(tout voir)