Dernière mise à jour : mai 29th, 2019 at 11:27
The Meyerowitz Stories de Noah Baumbach est le deuxième film Netflix de la compétition 2017 du Festival de Cannes. Sur le coup, moins d'agitations que pour Okja de Joon-Ho Bong, qui a provoqué tension sur la croisette. Faut-il penser que le film fait moins peur aux exploitants du côté du palmarès ? Notre avis. 
Synopsis :

Le récit intergénérationnel d'une fratrie en conflit rassemblée autour de leur père vieillissant.
Un récit de vie ennuyeux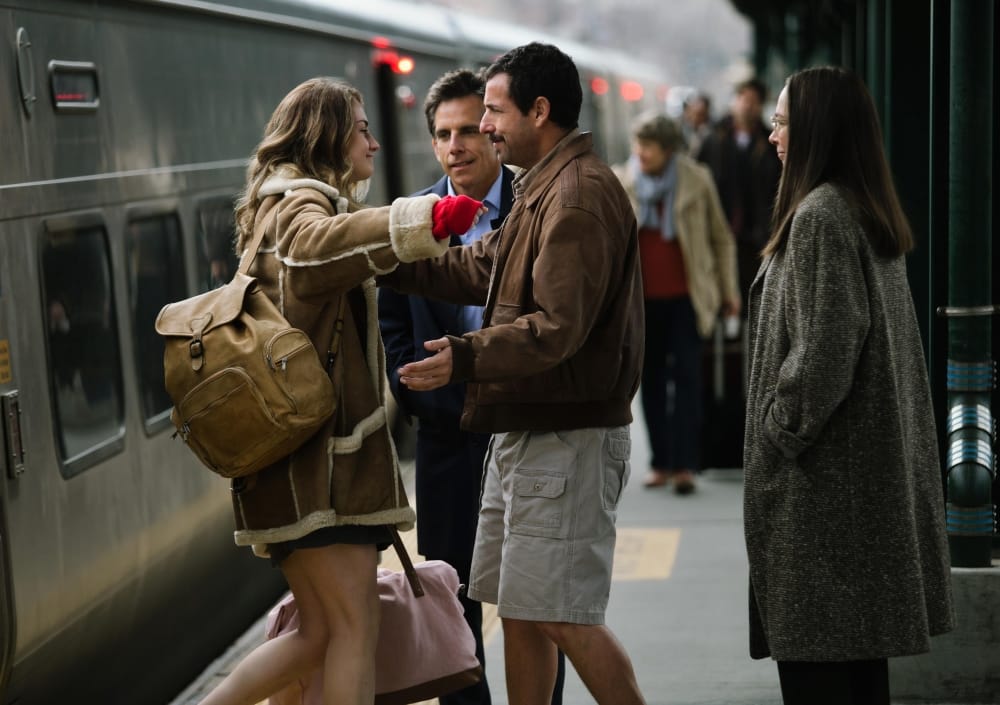 Noah Baumbach avait lancé en 2013 la petite bombe Frances Ha sur une jeune new-yorkaise souhaitant devenir chorégraphe. Très friand des parcours de vie, le réalisateur essaye à nouveau de parler du quotidien dans The Meyerowitz Stories. Néanmoins, il le fait ici avec beaucoup moins de succès. Dans une histoires aux enjeux limités, on tombe vite dans un ennui routinier rythmé par quelques moments drôles.
Les stars se bousculent au portillon pour jouer avec Noah Baumbach. Dans l'oeuvre Netflix, Adam Sandler et Ben Stiller forment un duo de frères qui entourent leur père dans ses déboires médicaux. La rencontre de ces deux icônes de la comédie aurait pu faire des étincelles. Elle est très convenue, frisant la succession de sketchs. Dustin Huffman, interprétant le patriarche, n'arrive pas à avoir le panache charismatique qu'on attendait. Seul personnage à se dégager dans toute cette histoire, la mère, jouée par Elizabeth Marvel, a une caractérisation plus aboutie. Elle aurait mérité d'être le sujet central du film.
The Meyerowitz Stories, Un hommage à Woody Allen manqué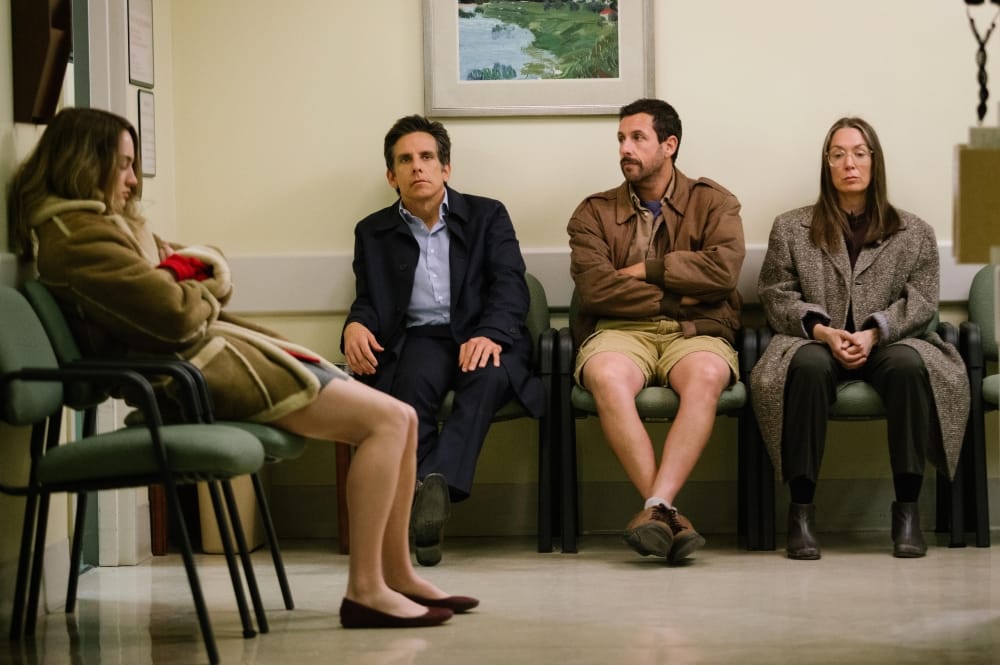 Côté narration, il est très difficile d'égaler le génie de Woody Allen lorsqu'il s'agit de conflits psychologiques. The Meyerowitz Stories n'est qu'une pâle copie du savoir faire du maître, pour lequel Noah Baumbach n'a jamais caché son admiration.
Avec The Meyerowitz Stories, on aura eu cette année notre comédie légère, qui, sans être déplaisante, sera oubliée dès que la salle sera quittée…ou la session Netflix refermée.
En savoir plus  :
Date de sortie France : inconnue
Distribution France : Netflix

Les derniers articles par Antoine Corte
(tout voir)