Dernière mise à jour : mai 24th, 2018 at 05:45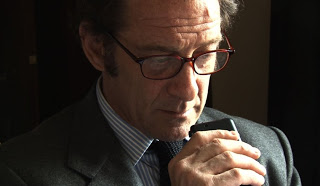 Prix du Jury en 1986 pour « Thérèse », Alain Cavalier est de retour à Cannes avec Vincent Lindon (« Ceux qui restent », « Welcome »).
Synopsis: Pendant un an ils se sont vus et ils se sont filmés. Le cinéaste et le comédien, le Président et son Premier Ministre, Alain Cavalier et Vincent Lindon. Dans Pater, vous les verrez à la fois dans la vie et dans une fiction qu'ils ont inventée ensemble.
Site officiel : http://www.pathedistribution.com/accueil/filmavenir.php?IDFilm=1771.
Jury Prize in 1986 for « Thérèse », Alain Cavalier is back in Cannes with Vincent Lindon (« Those who remain », « Welcome »).
Plot: For a year they have seen each other and they have shot each other. The filmmaker and actor, the President and his Prime Minister, Alain Cavalier and Vincent Lindon. In « Pater », you'll see them both in life and in fiction that they have invented together.
To learn more: http://www.festival-cannes.fr/en/archives/ficheFilm/id/11169554/year/2011.html.


Les derniers articles par Jean-Christophe Nurbel
(tout voir)