Dernière mise à jour : juillet 26th, 2020 at 12:31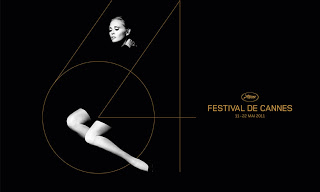 Tous les auteurs sélectionnés du Festival sont enfin connus. Qui en est ?
All the authors selected for the Festival are now know. Who's in?
Film d'ouverture / Opening Film
Woody ALLEN
En Compétition / Competition
Pedro ALMODÓVAR
Bertrand BONELLO
Alain CAVALIER,Joseph CEDAR
Nuri Bilge CEYLAN
Jean-Pierre et Luc DARDENNE
Aki KAURISMÄKI
Naomi KAWASE
Julia LEIGH
MAÏWENN
Terrence MALICK
Radu MIHAILEANU
Takashi MIIKE
Nanni MORETTI
Lynne RAMSAY
Markus SCHLEINZER
Paolo SORRENTINO
Lars VON TRIER
Nicolas WINDING REFN
Un Certain Regard
Gus VAN SANT
Bakur BAKURADZE
Andreas DRESEN
Bruno DUMONT
Sean DURKIN
Robert GUÉDIGUIAN
Oliver HERMANUS
HONG Sangsoo
Cristián JIMÉNEZ
Eric KHOO
KIM Ki-duk
Nadine LABAKI
Catalin MITULESCU
NA Hong-jin
Gerardo NARANJO
Juliana ROJAS
Marco DUTRA
Pierre SCHOELLER
Ivan SEN
Joachim TRIER
Hors Compétition / Out of Competition
Xavier DURRINGE
Jodie FOSTER
MichelHAZANAVICIUS
Rob MARSHALL
CHAN Peter Ho-Sun
Everardo GOUT
Frederikke ASPÖCK
Rithy PANH
Michael RADFORD
Christian ROUAUD
Cinéfondation
ARAMISOVA
Nathanael CARTON
Simão CAYATTE
Anat COSTI
D. Jesse DAMAZO & Joe BOOKMAN
Pieter DIRKX
Doroteya DROUMEVA
Alice FURTADO
Kamal LAZRAQ
Mariano LUQUE
Gastón MARGOLIN, Martín MORGENFELD
Pasquale MARINO
Jefferson MONEO
Ma'ayan RYPP
SON Tae-gyum
Maria STEINMETZ
En savoir plus / To learn more:
– Festival de Cannes : http://www.festival-cannes.fr/fr/article/58041.html (français) / http://www.festival-cannes.fr/en/article/58041.html (English) ;
– BULLES DE CULTURE : Festival de Cannes 2011 / 2011 Cannes Film Festival.

Les derniers articles par Bulles de Culture
(tout voir)