Dernière mise à jour : août 17th, 2016 at 05:41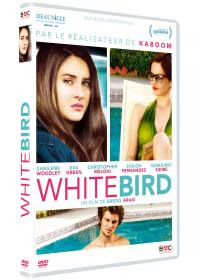 Retour sur
White Bird de Gregg Araki
sorti la même année que le
Gone Girl
de David Fincher. Un même point de départ – une femme disparaît – mais deux approches différentes. La sortie en
DVD
du film de
Gregg Araki
permet de se replonger dans cette douce mélancolie véhiculée par le film après l'absence soudaine d'un être cher.
Back to White Bird in a Blizzard by Gregg Araki released the same year as Gone Girl by David Fincher. The same starting point – a woman disappears – but two different approaches. The DVD release of Gregg Araki's film allows us to dive back into that sweet melancholy conveyed by the film after the sudden absence of a loved one.
More in English >> (Translation in progress, come bubble later)
Synopsis :
Kat Connors (
Shailene Woodley
) a 17 ans lorsque sa mère (
Eva Green
) disparaît sans laisser de trace. Alors qu'elle découvre au même moment sa sexualité, Kat semble à peine troublée par cette absence et ne paraît pas en vouloir à son père (
Christopher Meloni
), un homme effacé. Mais peu à peu, ses nuits peuplées de rêves vont l'affecter profondément et l'amener à s'interroger sur elle-même et sur les raisons véritables de la disparition de sa mère…
© Matt Kennedy
Why Not Productions – Desperate Pictures
Critique du film : Après Mysterious Skin, Gregg Araki adapte un nouveau roman au cinéma : Un Oiseau blanc dans le blizzard de Laura Kasischke. Toujours fasciné par la période de transition qu'est l'adolescence, Gregg Araki se penche sur la virilité, la sexualité et les premiers amours. Il part du foyer familial américain modèle et le fait exploser.
La suite >>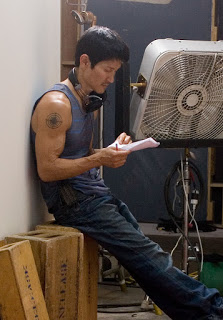 © D.R.
Critique du DVD : Le traitement de Gregg Araki est bien évidemment très différent de celui de Fincher puisque son film est essentiellement porté par la fille jouée par Shailene Woodley (Divergente, Nos étoiles contraires). Ce que confirment les bonus de cette sortie DVD qui sont essentiellement des scènes coupées pour les fans teenagers de Shailene Woodley.
Si l'absence de ses scènes dans le film s'avère totalement justifiée, celles-ci permettent surtout de prolonger le plaisir en compagnie de Shailene Woodley – mais il y a aussi des scènes entre la mère (Eva Green) et le père (Christopher Meloni) -, tout en laissant entrevoir des variantes envisagées par le réalisateur avant le montage définitif du film.
Bref, un DVD avec peu de bonus mais un plaisir intact de (re)vision du film.
jici
En savoir plus :
– https://fr-fr.facebook.com/WhiteBirdLeFilm (Facebook officiel)
– Disponible en early-EST iTunes dès le 7 mars 2015, et en exclusivité FNAC Blu-ray/DVD le 17 mars
amzn_assoc_ad_type = « responsive_search_widget »;
amzn_assoc_tracking_id = « bulldecult-21 »;
amzn_assoc_link_id = « 2CTVPMS5FEUWCU72 »;
amzn_assoc_marketplace = « amazon »;
amzn_assoc_region = « FR »;
amzn_assoc_placement = «  »;
amzn_assoc_search_type = « search_widget »;
amzn_assoc_width = « auto »;
amzn_assoc_height = « auto »;
amzn_assoc_default_search_category = «  »;
amzn_assoc_default_search_key = « white bird »;
amzn_assoc_theme = « light »;
amzn_assoc_bg_color = « ffffff »;

Les derniers articles par Jean-Christophe Nurbel
(tout voir)