Dernière mise à jour : avril 16th, 2022 at 02:41 pm
Pari réussi pour Disney avec ce remake de leur classique Le Roi Lion (The Lion King) qui est à nouveau un grand succès : plus de cinq millions de téléspectateurs en dix jours en France. Mais cette nouvelle version réalisée par Jon Favreau mérite-t-elle vraiment un tel engouement ? L'avis et la critique film de Bulles de Culture.
Synopsis :

Au fond de la savane africaine, tous les animaux célèbrent la naissance de Simba, leur futur roi. Les mois passent. Simba idolâtre son père, le roi Mufasa, qui prend à cœur de lui faire comprendre les enjeux de sa royale destinée. Mais tout le monde ne semble pas de cet avis. Scar, le frère de Mufasa, l'ancien héritier du trône, a ses propres plans.

La bataille pour la prise de contrôle de la Terre des Lions est ravagée par la trahison, la tragédie et le drame, ce qui finit par entraîner l'exil de Simba. Avec l'aide de deux nouveaux amis, Timon et Pumbaa, le jeune lion va devoir trouver comment grandir et reprendre ce qui lui revient de droit.
Le Roi Lion : un remake 25 ans après
Après le succès de l'adaptation en live action du dessin animé Le Livre de la Jungle en 2016 (Oscar des meilleurs effets visuels), Disney a donc confié au même réalisateur, Jon Favreau, le soin d'adapter un autre de ses dessins animés à succès : Le Roi Lion (1994) de Roger Allers et Rob Minkoff — Oscars de la chanson originale pour Can You Feel the Love Tonight d'Elton John et Tim Rice et de la musique originale pour Hans Zimmer.
Et si cette nouvelle version apporte quelques changements à l'original, des plans emblématiques subsistent tels que le prologue sans parole — sur la chanson Circle of Life (L'Histoire de la vie en français) d'Elton John et Tim Rice — pour la présentation du fils du roi, Simba, aux autres animaux.
Idem pour d'autres moments-clés de ce Roi Lion tels que la dramatique mort de Mufasa ou le Hakuna Matata enseigné à Simba par Pumbaa et Timon.
Une nouvelle version hyperréaliste qui perd la magie et le merveilleux du dessin animé originel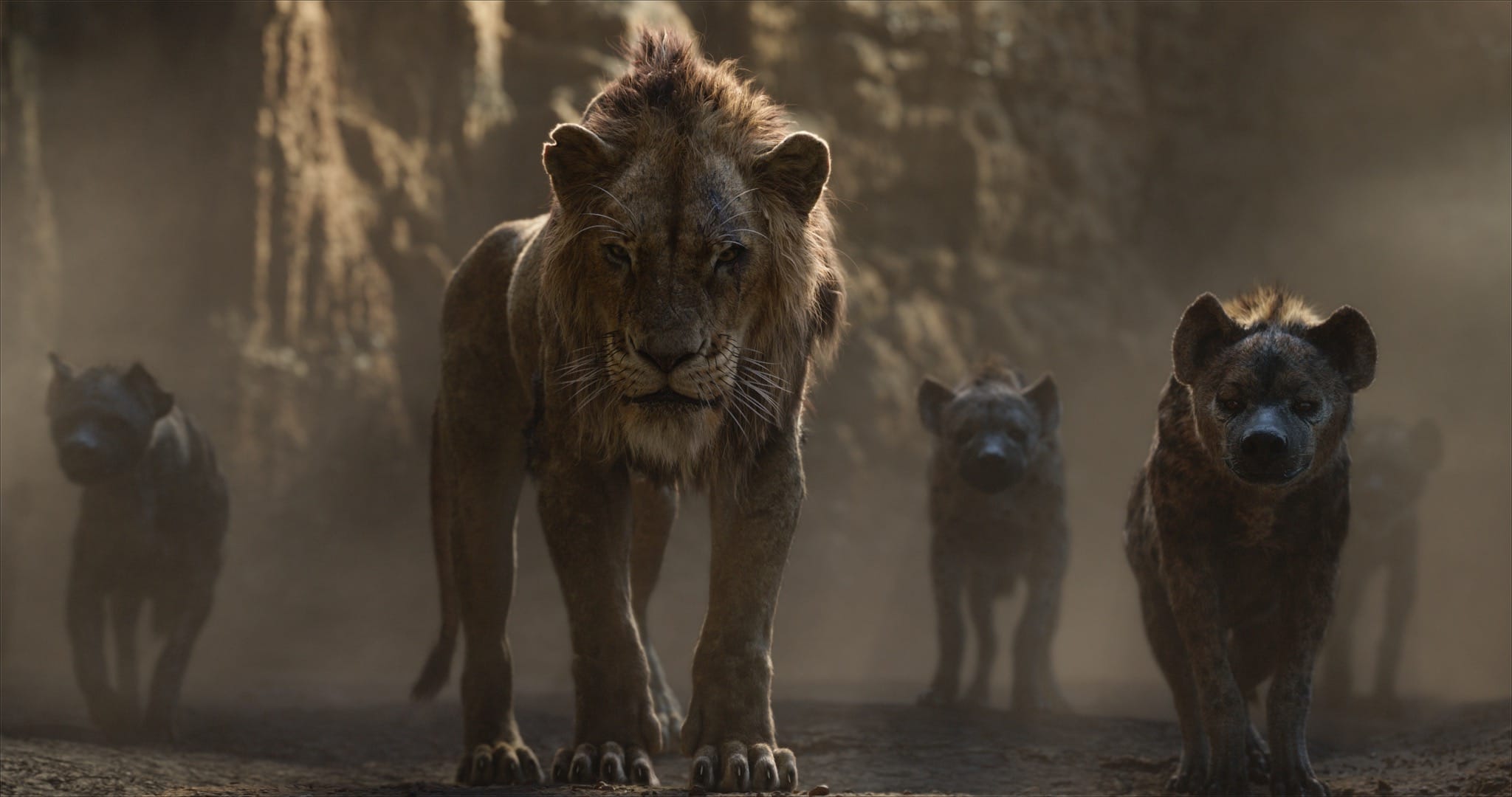 Disons-le tout de suite, le visuel de ce Roi Lion du 21e siècle, construit quasi essentiellement d'images photo-réalistes générées par ordinateur, est bluffant. La contrepartie est que cela procure au départ une drôle de sensation, voire un certain amusement, de voir parler des animaux plus vrais que nature.
L'autre effet secondaire de ce réalisme poussé à l'extrême est que ce film en animation 3D perd la liberté et la poésie visuelle que permet d'amener le dessin.
Notre avis ?
Ce Roi Lion version 2019 peut séduire — ce que le succès au box-office mentionné plus haut confirme — car malgré cette réactualisation qui peut prêter à caution, cette histoire du passage de l'enfance à l'âge adulte, avec ses personnages emblématiques et sa musique marquante, fonctionne toujours aussi bien.
Ce qui fait d'autant plus regretter ce petit plus de magie et de merveilleux que contient le long métrage d'animation originel.
En savoir plus :

Les derniers articles par Jean-Christophe Nurbel
(tout voir)