Dernière mise à jour : novembre 30th, 2019 at 03:56
The Fnac is organizing from December 1st to 12th, the 5th edition of Fnac Comic Book Award. During this period, readers can vote on http://www.prixbdfnac.com for the 2017 Fnac Comic Book Award among 10 favorite comic books selected by the booksellers of the Fnac in France.
List of the 10 comics selected
for the 2017 Fnac Comic Book Award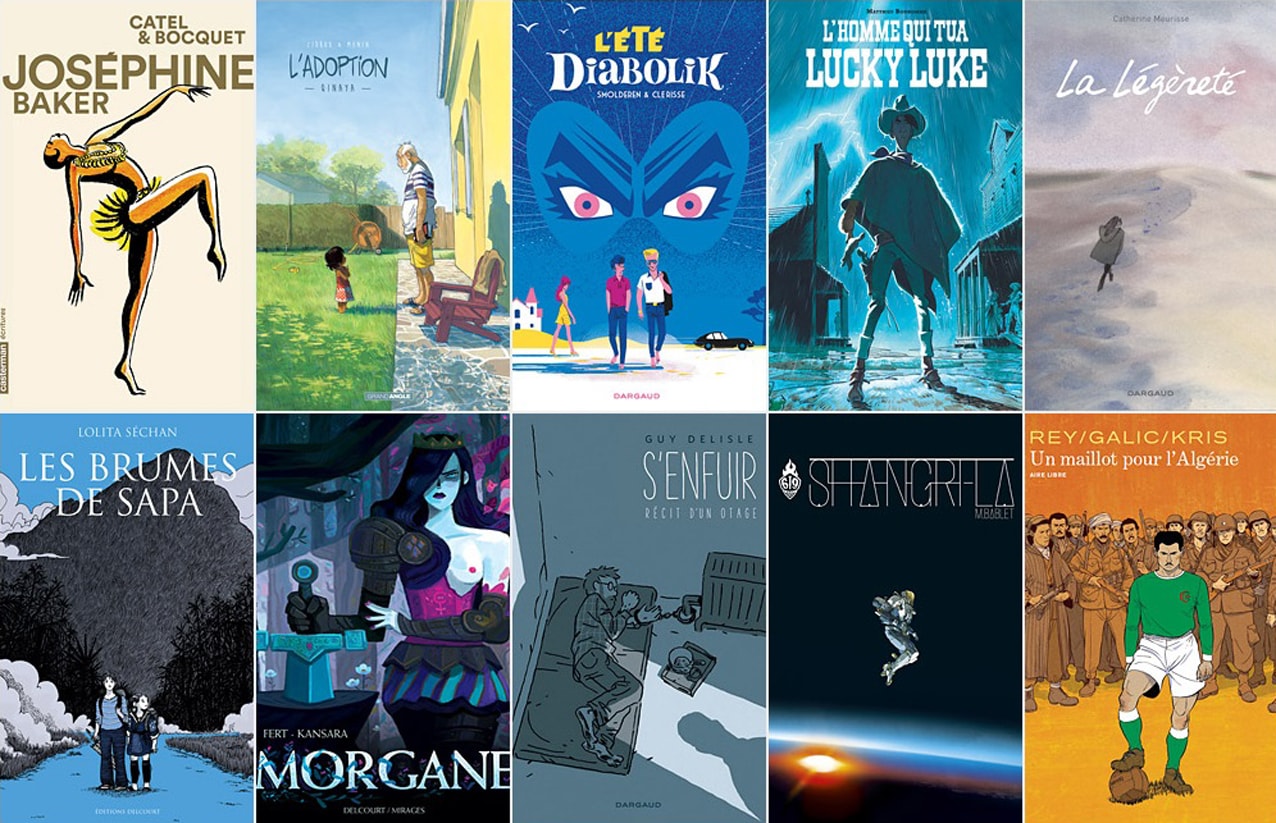 Joséphine Baker – Catel Muller / José-Louis Bocquet – Casterman
La Légèreté – Catherine Meurisse – Dargaud
L'Adoption – Arnaud Monin / Zidrou – Bamboo
Les brumes de Sapa – Lolita Sechan – Encrages
L'été Diabolik – Alexandre Clerisse / Thierry Smolderen – Dargaud
L'homme qui tua Lucky Luke – Matthieu Bonhomme – Lucky Comics
Morgane – Stéphane Fert / Simon Kansara – Delcourt
S'enfuir, récit d'un otage – Guy Delisle – Dargaud
Shangri-La – Mathieu Bablet – Ankama
Un Maillot pour l'Algérie – Javi Rey / Bertrand Galic / Kris – Depuis
The five finalists will be announced in early January.
The winner of this 5th edition will be announced on January 17, 2017. He will benefit from the highlighting of his book, in all Fnac stores and on Fnac.com, network and meet the public during dedications meetings organized in the stores in Paris and in provincial France.
Learn more:
2017 Fnac Comic Book Award from 1st to 12th December 2016

Les derniers articles par Antoine Corte
(tout voir)