Dernière mise à jour : avril 5th, 2019 at 01:34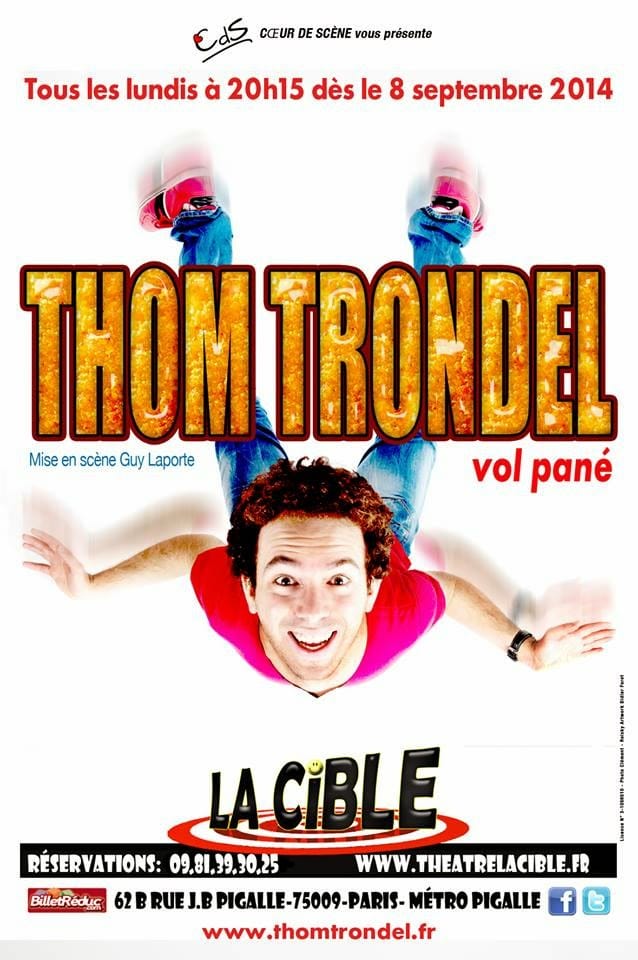 Boute-en-train du rire dans l'émission On n'demande qu'à en rire sur France 2, rescapé de Groland sur Canal+, Thom Trondel n'en est pas à son premier coup d'essai. Ancien du Cours Florent, vous avez déjà pu le voir au théâtre dans certaines comédies comme Mon colocataire est une garce, Mars et Venus ou Roger, Roger, Roger. Avec son dernier one-man show, Vol pané, il prend les rênes du Théâtre de la Cible, un ancien peep show. Ce faisant, il touche dans le mille….
One of the leading comic performers in France 2 On n'demande qu'à en rire who escaped from Canal+ Groland, Thom Trondel is far from being an amateur. You might have seen this former Cours Florent student already, in comic plays such as Mon colocataire est une garce, Mars et Venus as well as in Roger, Roger, Roger. With his new one-man show Vol pané, the artist takes over a former peep show, Théâtre de la Cible. And he is doing a pretty good job at it…
More in English >> (Translation in progress, come bubble later)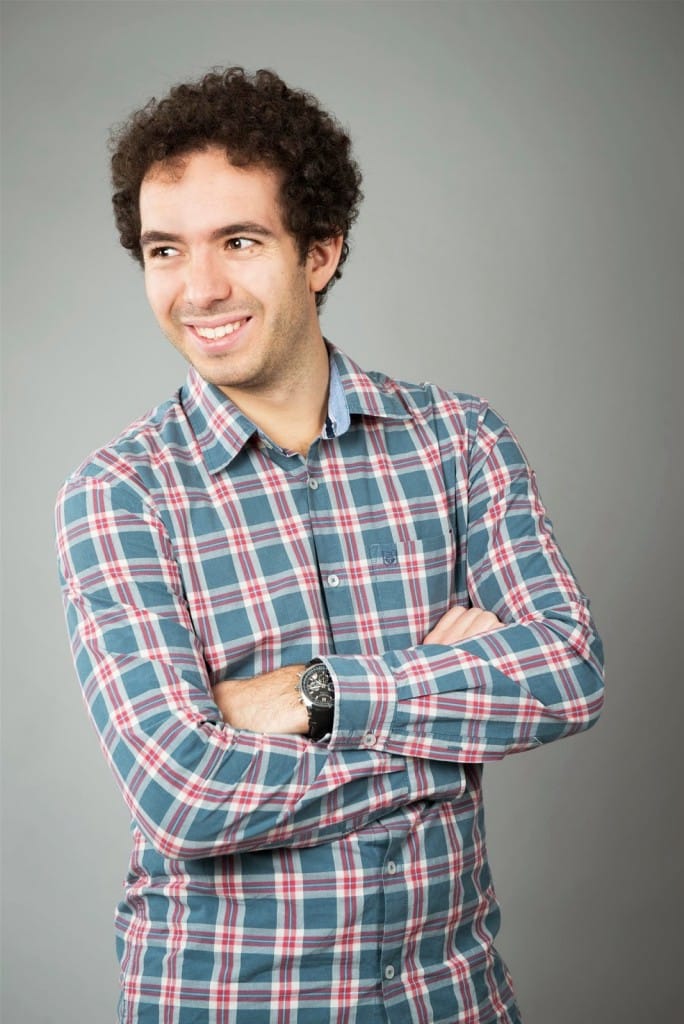 © Clément Reisky
Sur scène, Thom Trondel propose d'emmener son public dans un voyage inconsidéré à travers l'espace, les époques et les coutumes. On passe de façon énergique d'une scène de vie quotidienne où l'artiste expose sa vision du couple, à un fantasme dans lequel il se prend pour un James Bond sans abdos.
Le comique sait surprendre en donnant de l'importance aux réactions de son public, et s'adresse sans cesse à lui. Il y a ainsi de ce Vol pané une part d'improvisation qui rend le spectacle exquis. Tout en maîtrisant le fil conducteur de sa représentation, Thom Trondel s'adapte aux lieux ; il n'a de cesse de rappeler que la scène qu'il occupe abritait autrefois une barre de pole dance. De plus, l'actualité ne lui fait pas peur puisqu'il n'hésite pas à modifier quelques répliques de son spectacle pour y ajouter quelques allusions judicieuses. Ce soir-là, il rendait hommage à sa façon aux caricaturistes décédés de Charlie Hebdo déclarant « qu'ils sont en train de dessiner des bites partout ».
O.V.N.I. du rire, ce Thom Trondel n'a certes pas tous les atouts d'un agent secret, ni le talent musical de Richard Strauss avec son piano-flûte. Pour autant, il réussit en une heure de temps à faire décoller les zygomatiques sans se planter à l'atterrissage. Il nous a donné rendez-vous au Festival d'Avignon cet été… qui sait, on serait bien tenté d'y aller !
Antoine Corte
En savoir plus :
– Vol pané au Théâtre de la Cible à Paris les lundis et mardis à 20h15, et en tournée dans toute la France
– http://www.thomtrondel.fr/ (site officiel de l'humoriste)
– http://www.theatrelacible.fr/FR/PAGE_Spectacle.php?P1=55 (site officiel du théâtre)

Les derniers articles par Antoine Corte
(tout voir)