Shania Twain est de retour en 2023 ! Chanson et clip inédits, nouvel album et tournée, Bulles de Culture vous en dit plus.
Queen of Me : 6e album de Shania Twain
Après quatre disques studio (Shania Twain en 1993, The Woman in Me en 1995, Come On Over en 1997, Up! en 2002, Now en 2017), 5 Grammy Awards et avoir vendu le plus d'albums de country de tous les temps, Shania Twain va donc sortir un sixième album studio de 12 titres le vendredi 3 février 2023.
Son titre ? Queen of Me.
En amont de cette sortie très attendue, l'auteure et chanteuse canadienne a révélé le 26 juillet 2022 un premier titre, Not Just A Girl, dans le cadre de la sortie d'un best of de 17 titres, Not Just A Girl (The Highlights), accompagnant la mise en ligne sur Netflix d'un documentaire retraçant sa carrière, Not Just A Girl (2022) de Joss Crowley.
Et ce vendredi 6 janvier, la diva de la pop country sort Giddy up! un second titre du disque Queen of Me et un premier clip.
Je veux que les gens se sentent bien quand ils entendent le nouvel album. Je veux donner un ton de fête et Giddy up! C'est une façon d'appeler le public et de dire « Préparons-nous à nous amuser ! »
— Shania Twain
Précédé par l'entraînante chanson Giddy up!, le sixième disque contiendra donc 12 nouveaux titres produits par Tyler Joseph du groupe Twenty One Pilots.
Tracklist de l'album Queen of Me :
Giddy Up!
Brand New
Waking Up Dreaming
BEST Friend
Pretty Liar
Inhale/Exhale AIR
Last Day of Summer
Queen of Me
Got It Good
Number One
Not Just A Girl
The Hardest Stone
Queen of Me Tour : où et quand voir Shania Twain en concert en 2023 ?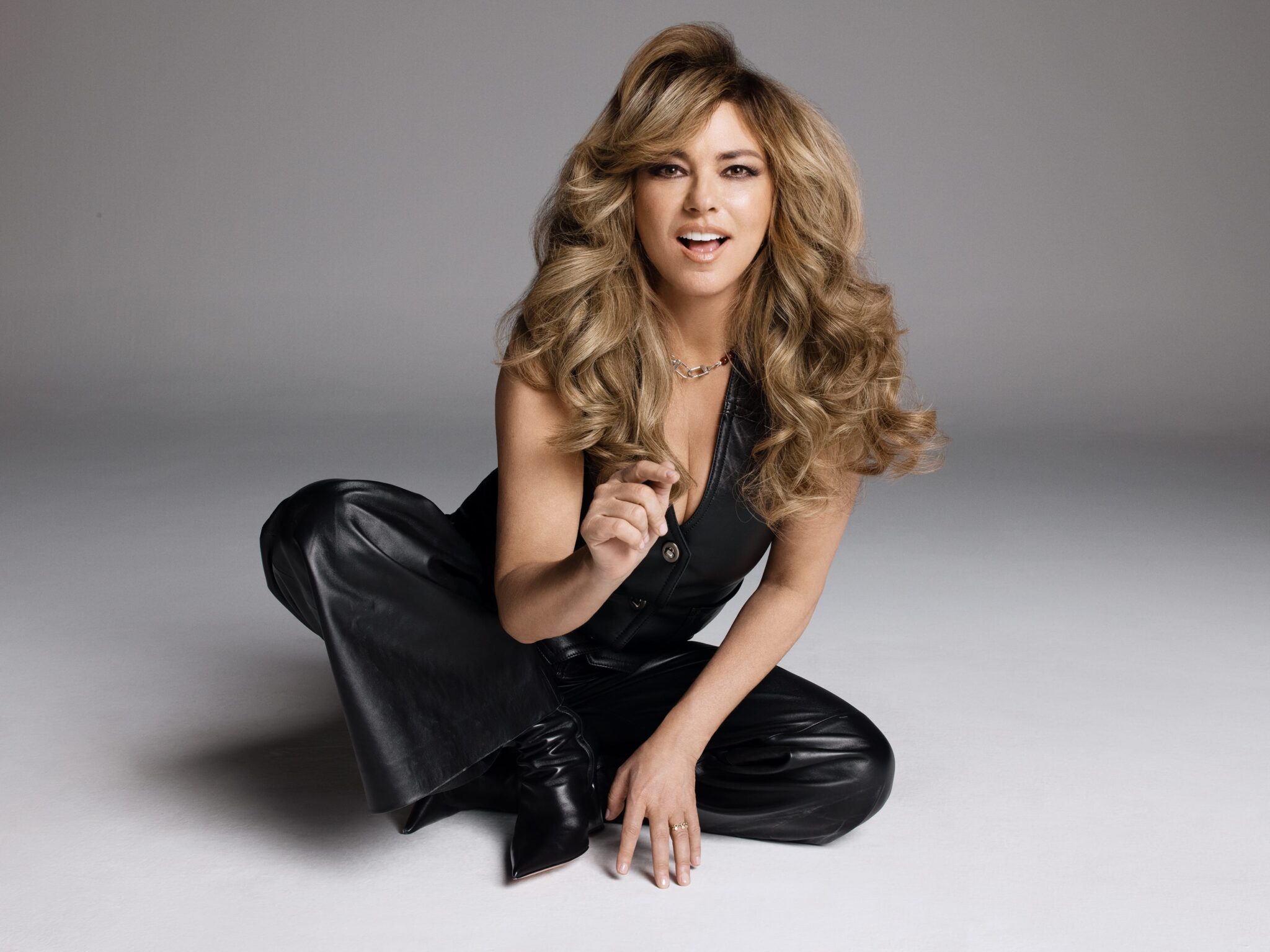 La tournée global Queen of Me Tour sera produite par Live Nation et passera par les États-Unis, le Canada, le Royaume Uni et l'Irlande en 2023. Découvrez-ci dessous un aperçu de  la tournée 2023 de Shania Twain prévue au Canada et en Europe :
16/09 Londres, Royaume Uni The O2
19/09 Dublin, Irlande 3Arena
22/09 Glasgow, Royaume Uni OVO Hydro Arena
25/09 Manchester, Royaume Uni AO Arena
26/09 Birmingham, Royaume Uni Utilita Arena Birmingham
28/09 Leeds, Royaume Uni First Direct Arena
En savoir plus :
L'album Queen of Me de Shania Twain sort le vendredi 3 février 2023 sur son nouveau label Republic Nashville, une division de Republic Records
Site officiel de Shania Twain

Les derniers articles par Jean-Christophe Nurbel
(tout voir)