À la télévision ce soir sur TFX et en streaming : Mamma Mia! Here We Go Again (2018) d'Ol Parker avec Lily James, Amanda Seyfried, Christine Baranski, Julie Walters, Pierce Brosnan, Colin Firth, Stellan Skarsgård, Dominic Cooper et Meryl Streep à la distribution. Infos et avis de Bulles de Culture sur cette comédie musicale rediffusée le dimanche 3 juillet.

Mamma Mia! Here We Go Again à voir à la télévision et en streaming sur TFX : avis et infos
Résumé :

Cinq ans après les événements du premier film, Sophie Sheridan prépare la réouverture de l'hôtel de sa défunte mère, Donna. C'est l'occasion pour elle de réunir ses trois pères et de se plonger dans l'histoire de sa mère, maintenant qu'elle aussi attend un enfant…
Extrait de la critique de Bulles de Culture sur le long métrage Mamma Mia! Here We Go Again écrite lors de sa sortie dans les salles de cinéma :
Une chose est sûre, la nouvelle génération de Mamma Mia! Here We Go Again, et notamment Lily James dans le rôle de Donna jeune, n'arrivera pas à faire oublier Mamma Mia! première génération.
Secrets de tournage, anecdotes : le saviez-vous ?
C'est le troisième long métrage du scénariste et réalisateur britannique Ol Parker.
C'est la suite et un prequel du long métrage Mamma Mia! (2008) de Phyllida Lloyd, qui était lui-même une adaptation cinématographique d'une comédie musicale éponyme autour des chansons du groupe de pop suédois ABBA.
En plus des titres d'ABBA de Benny Andersson et Björn Ulvaeus, la musique originale est composée par Anne Dudley.
Côté nouvelles têtes au casting, mentionnons Lily James, Jeremy Irvine (vu dans le long métrage Cheval de guerre), Alexa Davies (vue dans les séries Grantchester et Detectorists), Jessica Keenan Wynn (vue dans les séries Billions et The Knick), Josh Dylan (vu dans la série The End of the F***ing World), Hugh Skinner (vu dans la série Fleabag), Andy García (vu dans le longs métrage Le Parrain 3 et la franchise des Ocean's) et Cher.
Le tournage du film a notamment eu lieu sur l'île Vis en Croatie.
En savoir plus :
Mamma Mia! Here We Go Again est diffusé sur TFX et en streaming sur MYTF1 le dimanche 3 juillet 2022 à 21h05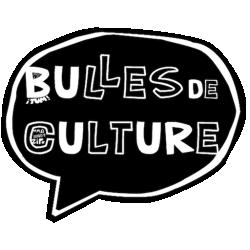 Les derniers articles par Bulles de Culture - La Rédaction
(tout voir)