À la télévision ce soir sur NRJ12 et en streaming : Ghost in The Shell (2017) de Rupert Sanders avec Scarlett Johansson, Takeshi Kitano, Michael Pitt, Pilou Asbæk et Juliette Binoche à la distribution. Infos et avis de Bulles de Culture sur ce film de science-fiction rediffusé le mercredi 31 mai.

Ghost in The Shell à voir à la télévision et en streaming : avis et infos
Réssumé :

Dans un futur proche, le Major est unique en son genre : humaine sauvée d'un terrible accident, son corps aux capacités cybernétiques lui permet de lutter contre les plus dangereux criminels. Face à une menace d'un nouveau genre qui permet de pirater et de contrôler les esprits, le Major est la seule à pouvoir la combattre.

Alors qu'elle s'apprête à affronter ce nouvel ennemi, elle découvre qu'on lui a menti : sa vie n'a pas été sauvée, on la lui a volée. Rien ne l'arrêtera pour comprendre son passé, trouver les responsables et les empêcher de recommencer avec d'autres.
Extrait de la critique de Bulles de Culture sur le long métrage Ghost in the Shell écrite lors de sa sortie dans les salles de cinéma :
La bande dessinée de Shirow Masamune est construite sur une succession d'intervention et d'enquête de la section 9 contre les criminels. Le scénario de Ghost in the Shell, lui, est plus abouti [et] permet d'entrée d'immerger le spectateur dans cet avenir futuriste et d'apprécier l'univers complexe de l'œuvre initiale, proche de Matrix (1999). Les aventures et la plastique du Major seront appréciés de tous.
Secrets de tournage, anecdotes : le saviez-vous ?
C'est le 2e long métrage de Rupert Sanders.
Après le film d'animation culte de Mamoru Oshii, Ghost in the Shell de Rupert Sanders était une nouvelle adaptation, mais cette fois-ci en prises de vue réelle, du célèbre manga futuriste cyberpunk de Masamune Shirow.
La musique originale a été composée par Clint Mansell et Lorne Balfe.
Y-aura-t-il un Ghost in the Shell 2 ? A priori non après l'échec du film au box-office.
En savoir plus :
Ghost in the Shell est diffusé sur NRJ12 et en streaming sur NRJPlay le mercredi 31 mai 2023 à 21h10
Film déconseillé aux moins de 12 ans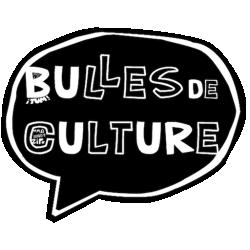 Les derniers articles par Bulles de Culture - La Rédaction
(tout voir)