Dernière mise à jour : juillet 29th, 2022 at 03:15 pm
Adults in the Room est le nouveau film de l'auteur-réalisateur Costa-Gavras. Ce long métrage est une adaptation d'un essai politique de l'ancien ministre des Finances grec Yánis Varoufákis sur la crise de la dette publique de son pays. La bande annonce sur Bulles de Culture de ce thriller politique qui sortira le 6 novembre 2019 au cinéma.
Synopsis du film Adults in the Room :

Après 7 années de crise, le pays est au bord du gouffre. Des élections, un souffle nouveau et deux hommes qui vont incarner l'espoir de sauver leur pays de l'emprise qu'il subit. Nommé par Alexis, Yanis va mener un combat sans merci dans les coulisses occultes et entre les portes closes du pouvoir européen. Là où l'arbitraire de l'austérité imposée prime sur l'humanité et la compassion. Là où vont se mettre en place des moyens de pression pour diviser les deux hommes. Là où se joue la destinée de leur peuple. Une tragédie grecque des temps modernes.
En savoir plus :
Réalisation : Costa Gavras
Scénario : Costa Gavras d'après le livre Conversations entre adultes. Dans les coulisses secrètes de l'Europe (éditions Les Liens qui Libèrent [LLL], Poche/Babel – Actes Sud, 2017) de Yánis Varoufákis
Casting : Christos Loulis, Alexandros Bourdoumis, Ulrich Tukur, Daan Schuurmans, Josiane Pinson, Cornelius Obonya, George Lenz, Aurélien Recoing, Valeria Golino
Image : Yórgos Arvanítis
Son : Nikos Papadimitriou, Marianne Roussy, Costas Varibopiotis, Édouard Morin, Daniel Sobrino
Montage : Costa Gavras, Lambis Charalampidis
Musique : Alexandre Desplat
Production : KG Productions, Wild Bunch, Elle Driver, France 2 Cinéma, Odeon SA
Distribution France : Wild Bunch Distribution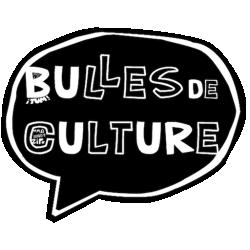 Les derniers articles par Bulles de Culture - La Rédaction
(tout voir)