Dernière mise à jour : mars 25th, 2019 at 12:47
La banque ING a son propre centre culturel en plein centre de la capitale belge. Suivez Bulles de Culture dans l'exposition-événement Christo & Jeanne-Claude. Urban Projects, actuellement consacrée au couple d'artistes Christo et Jeanne-Claude. 
Christo & Jeanne-Claude. Urban Projects soutenu par l'espace culturel ING Art Center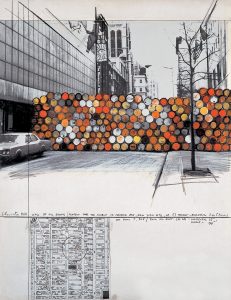 Depuis plus de quarante ans, la banque ING se débrouille très bien pour organiser des expositions dans ses bâtiments bruxellois situés Place Royale à l'Espace culturel ING Art Center, juste en face du Musée Magritte. Au fur et à mesure, le choix des thèmes d'expositions a évolué, de thèmes résolument contemporains et avant-gardistes à des expositions plus classiques (Yves Saint Laurent, le pop art), attirant des dizaines de milliers de visiteurs. La politique artistique trouve un prolongement dans le soutien que la banque apporte depuis peu à des événements comme Artbrussels, une foire d'art contemporain débutant chaque année en avril à Bruxelles.
Première rétrospective depuis 1981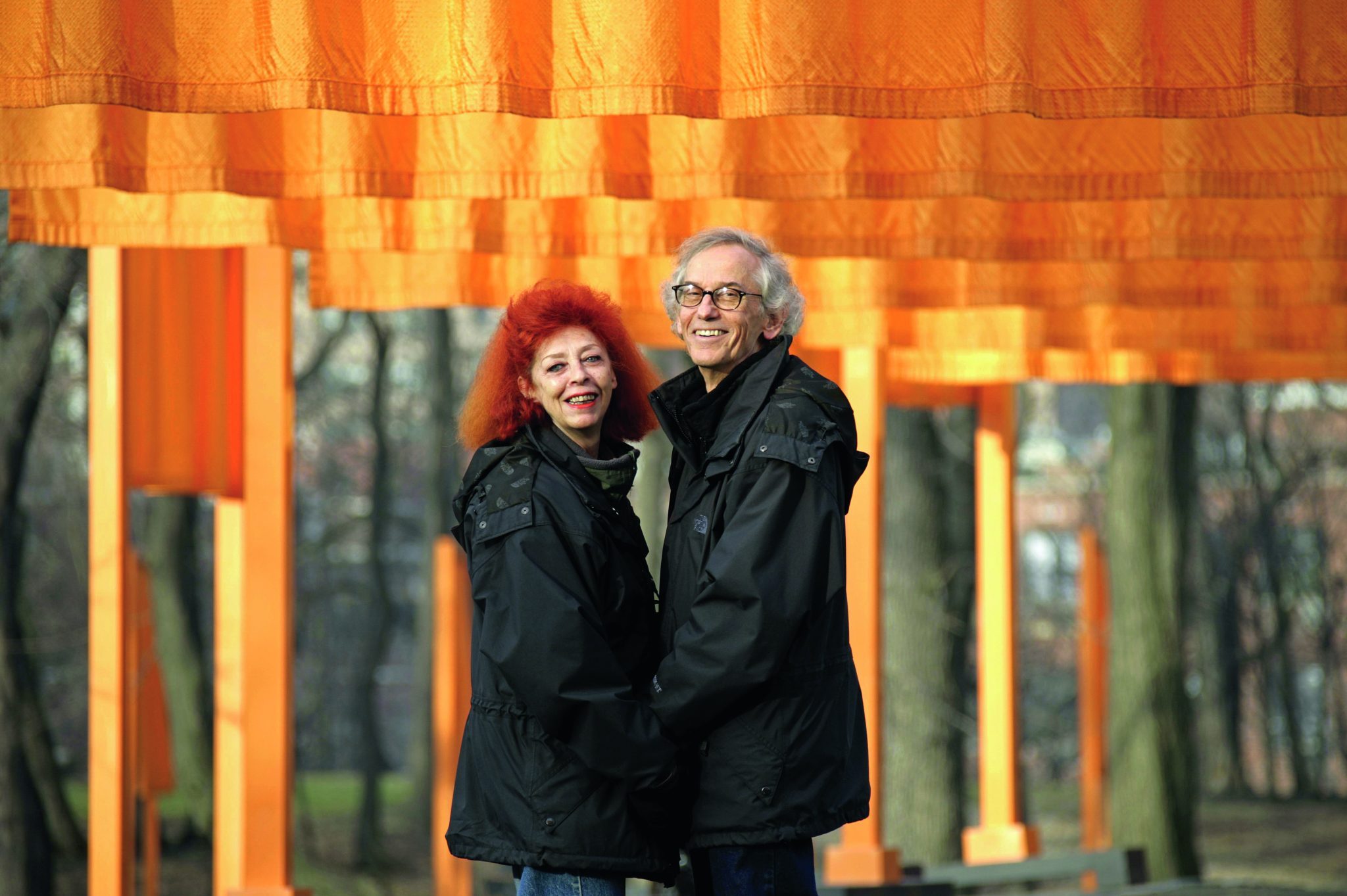 Depuis le 25 octobre dernier, le public de Belgique et d'ailleurs peut découvrir  Christo & Jeanne-Claude. Urban Projects, la première rétrospective depuis 1981 des projets urbains du couple Christo et Jeanne-Claude. Rendus célèbres grâce à leurs projets empaquetés, ils partagent avec les visiteurs des œuvres réalisées et d'autres désirées mais non concrétisées (comme celle à la Villa Borghese de Rome). Ils sont communément appelés Christo, et ce d'autant plus depuis le décès de Jeanne-Claude Denat de Guillebon à New-York des suites d'une rupture d'anévrisme.
Depuis le début des années 60, Christo et Jeanne-Claude ont développé des projets monumentaux et temporaires dans le monde entier sur un modèle unique. A ce titre, ils occupent une place centrale et singulière dans l'histoire de l'art contemporain.
Beaucoup de dessins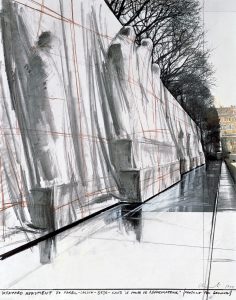 Le parcours, joliment réalisé de cette exposition Christo & Jeanne-Claude. Urban Projects, met l'accent sur le processus souvent long, socialement et politiquement, pour arriver à ériger une œuvre. Il s'étend depuis Wall of Oil Barrels, Rue Visconti, Paris, 1961-62 jusqu'au dernier grand projet urbain réalisé à New York en 2005, The Gates. La sélection et l'accrochage mettent l'accent sur l'importance primordiale du dessin dans la genèse, l'évolution et la cristallisation esthétique de chacun des projets. Le dessin est pour Christo "un chemin vers le réel" auquel il s'adonne avec passion quotidiennement. Beaucoup de ses œuvres originales furent, par chance, vendues et ont assuré au couple l'autofinancement nécessaire au maintien d'une certaine liberté.
Une liberté qu'il a laissée à ING Art Management pour l'organisation de cette exposition visible jusque fin février 2018.
En savoir plus :
Exposition Christo & Jeanne-Claude. Urban Projects du 25 octobre 2017 au 25 février 2018 à ING Art Center (Belgique)
Place Royale, n°6, 1000 Bruxelles
Jours d'ouverture : du mardi au dimanche inclus, y compris les jours fériés, ainsi que les lundis 30/10/2017, 25/12/2017, 01/01/2018 et 12/02/2018
Heures d'ouverture : de 10 à 18h, avec nocturne tous les mercredis jusque 21h.
Tarif individuel : 12€ (avec réduction si réservation en ligne).
Les derniers articles par Luigi Lattuca
(tout voir)