À la télévision ce soir sur Canal+ et en streaming/replay : The King's Man : Première Mission (2021) de Matthew Vaughn avec Ralph Fiennes, Gemma Arterton, Rhys Ifans, Matthew Goode et Tom Hollander à la distribution. Infos et avis de Bulles de Culture sur ce film d'action rediffusé le dimanche 20 novembre à 21h10.

The King's Man : Première Mission à voir à la télévision, en streaming et en replay : avis et infos
Résumé :

La Première Guerre mondiale fait rage. En Angleterre, le jeune Conrad veut s'engager, mais son père, le duc Orlando Oxford, s'y oppose. Ce dernier lui cache pourtant qu'il travaille comme espion au service de sa Majesté dans le cercle fermé de Kingsman, la première agence du Renseignement britannique. Le duc va pourtant devoir se dévoiler quand Raspoutine menace l'équilibre mondial pour le compte d'une redoutable organisation secrète.
Extrait de la critique de Bulles de Culture sur le long métrage The King's Man : Première Mission écrite lors de sa sortie dans les salles de cinéma :
Un casting réussi, des scènes d'action parfaitement chorégraphiées et filmées, une intrigue plein de rebondissements et la petite touche de second degré de la franchise toujours présente ici.
Secrets de tournage, anecdotes : le saviez-vous ?
En savoir plus :
The King's Man : Première Mission est diffusé sur Canal+ depuis le vendredi 11 novembre 2022 à 21h
Le film est proposé en streaming et en replay sur myCANAL

Film déconseillé aux moins de 10 ans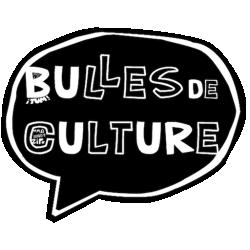 Les derniers articles par Bulles de Culture - La Rédaction
(tout voir)