A la télévision ce soir sur TMC et en streaming : Tenet (2020) de Christopher Nolan avec John David Washington, Kenneth Branagh, Robert Pattinson, Elizabeth Debicki et Aaron Taylor-Johnson à la distribution. Infos et avis de Bulles de Culture sur ce thriller de science-fiction rediffusé le jeudi 1er juin.
Tenet à voir à la télévision et en streaming : avis et infos
Résumé :

En possession d'un seul indice, le nom de code "TENET", un agent secret de la CIA est choisi dans le but de déjouer un complot pouvant mener à la Troisième Guerre mondiale. Le protagoniste découvre alors l'univers de l'espionnage international et… le renversement temporel.
Extrait de la critique de Bulles de Culture sur le long métrage Tenet écrite lors de sa sortie dans les salles de cinéma :
Sans plus de suspens, Christopher Nolan ne déçoit pas avec ce blockbuster grandiose et hautement intelligent. (…) Tenet coche toutes les cases de la réussite pour Christopher Nolan, qui fait de son nouveau long métrage un évènement spectaculaire, riche pour les yeux et pour le cerveau.
Secrets de tournage, anecdotes : le saviez-vous ?
C'est le premier blockbuster américain à être sorti au cinéma après le premier confinement dû à la crise sanitaire du coronavirus.
C'est le 10e long métrage du cinéaste Christopher Nolan après Following – Le suiveur (1998), Memento (2000), Insomnia (2002), Batman Begins (2005), Le Prestige (2006), The Dark Knight : Le Chevalier noir (2008), Inception (2010), The Dark Knight Rises (2012), Interstellar (2014) et Dunkerque (2017).
La durée de Tenet est de 2h24.
La musique originale a été composée par Ludwig Göransson.
En savoir plus :
Tenet est diffusé sur TMC et en streaming su MYTF1 le jeudi 1er juin 2023 à 21h25
Film déconseillé aux moins de 10 ans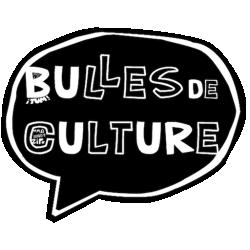 Les derniers articles par Bulles de Culture - La Rédaction
(tout voir)