À la télévision ce soir et en streaming/replay sur TF1 : The Resident saison 2 épisodes La triple greffe et Mortelle Saint-Valentin avec Matt Czuchry, Emily VanCamp, Manish Dayal, Shaunette Renée Wilson et Bruce Greenwood. Résumés sur Bulles de Culture des épisodes de cette série médicale diffusés le mercredi 2 septembre 2020.

The Resident à voir à la télévision, en streaming et en replay sur TF1
Synopsis saison 2 épisode 13 – La triple greffe (Virtually Impossible) :

Une étudiante en médecine doit subir une triple transplantation d'organe. L'opération est l'une des plus délicates et risquées que l'hôpital n'ait jamais eu à réaliser. Celle-ci n'a été réussie qu'une fois au Canada. Conrad, Kitt et Mina sont mobilisés. Le docteur Bell reprend également son scalpel pour venir en renfort. La police retrouve la voiture accidentée de Julian et Devon décide de mener sa propre enquête.
Réalisation : Valerie Weiss
Scénario : Amy Holden Jones, Eric I. Lu
The Resident
"Virtually Impossible"
Shaunette Renée Wilson as Mina Okafor, Malcolm-Jamal Warner as Dr. Aj Austin.
Two incredible talents that know their character – and always makes for a great photo opportunity on set.#theresident #shaunettereneewilson #malcolmjamalwarner pic.twitter.com/Jf8tnOj3oB

— Guy D'Alema (@GuyDAlema) February 1, 2019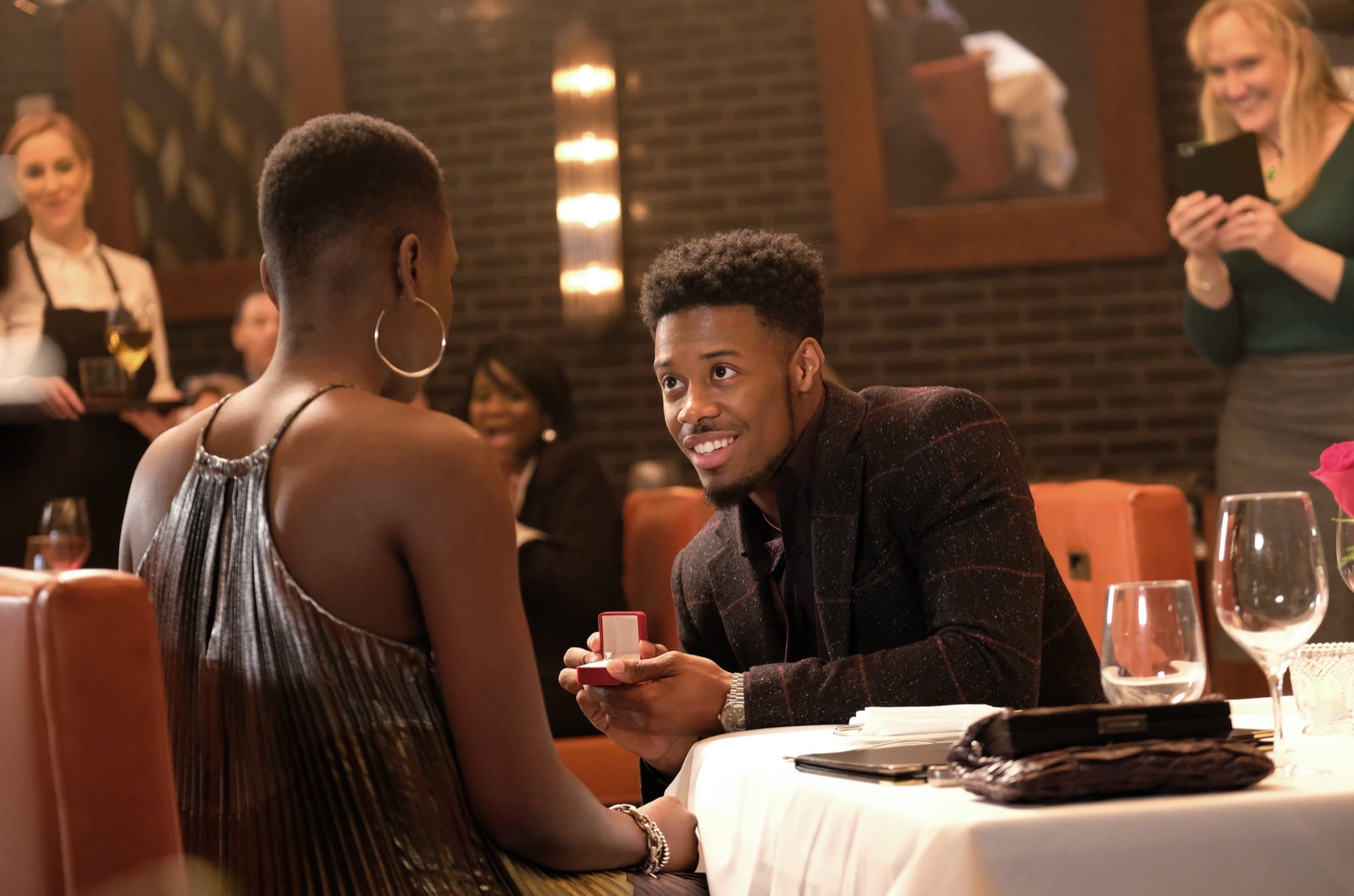 Synopsis saison 2 épisode 14 – Mortelle Saint-Valentin (Stupid Things in the Name of Sex) :

Pour la Saint-Valentin, Conrad a prévu un dîner romantique pour Nic et lui dans l'un des restaurants les plus prestigieux de la ville. Mais un imprévu vient troubler son plan puisque Nic doit rendre visite à sa sœur, Jessie. Conrad offre donc sa réservation au docteur Austin qui la laisse à Mina. Cette dernière est peu encline à célébrer la Saint-Valentin. Jessica voudrait officialiser sa relation avec Irving aux yeux de tous. Pour se rattraper, Conrad prépare une soirée en tête-à-tête pour Nic à l'arrière de sa voiture. Porté par cette atmosphère romantique, Micah fait le grand saut, mais Mina est-elle prête ?
Réalisation : David Crabtree
Scénario : Jen Klein
"Stupid Things in the Name of Sex" episode 214 of THE RESIDENT airing Monday, Feb. 11 on Fox Tv.
Matt Czurchy and Malcolm-Jamal Warner – I really enjoy photographing these two talents for the show. #theresident #mattczuchry #malcolmjamalwarner pic.twitter.com/0ZKkG99nS5

— Guy D'Alema (@GuyDAlema) February 6, 2019
The Resident saison 2 : la distribution
Casting principal et récurrent : Matt Czuchry (Dr Conrad Hawkins), Emily VanCamp (infirmière Nicolette Nevin), Manish Dayal (Dr Devon Pravesh), Shaunette Renée Wilson (Dr Mina Okafor), Bruce Greenwood (Dr Randolph Bell), Malcolm-Jamal Warner (Dr AJ Austin), Tasso Feldman (Dr Irving Feldman), Michael Weston (Gordon Page), Vince Foster (Paul Chu), Radek Lord (Grayson Betournay), Michael Weston (Gordon Page), Jane Leeves (Kit Voss), Michael Hogan (Dr Albert Nolan)
Guests épisode 13 : Tracey Bonner (vue dans la série À l'ombre des Magnolias), Chelsea Kurtz (vue dans la série Scandal), Sharon Omi (vue dans la série Chicago Hope, la vie à tout prix), Ray Proscia (vue dans la série Suits : avocats sur mesure)

Guests épisode 14 : Caroline Arapoglou (vue dans la série Stranger Things), Shanley Caswell (vue dans la série NCIS : Nouvelle-Orléans), Carlos Lacamara (vu dans la série Heroes Reborn), Alexandra Sgambati (vue dans la série The Walking Dead)
En savoir plus :
The Resident saison 2 épisodes 13 et 14 sont diffusés sur TF1 le mercredi 2 septembre 2020 à 21h05. La série est également disponible en streaming et en replay sur MYTF1
Série déconseillée aux moins de 10-12 ans

Les derniers articles par Bulles de Culture
(tout voir)