À voir à la télévision ce soir sur C8 et en streaming : Mission Impossible: Rogue Nation (2015) de Christopher McQuarrie avec Tom Cruise, Jeremy Renner, Simon Pegg, Rebecca Ferguson, Ving Rhames, Sean Harris et Alec Baldwin à la distribution. Infos et avis de Bulles de Culture sur ce film d'action rediffusé le jeudi 28 septembre.
Mission Impossible: Rogue Nation à voir à la télévision et en streaming sur C8 : avis et infos
Résumé :

Minsk, Biélorussie. Ethan Hunt parvient à pénétrer dans un cargo lancé à pleine vitesse au moment du décollage et à s'emparer de sa cargaison : une énorme palette de gaz innervant, capable de ravager une grande ville.
L'agent d'IMF (Impossible Mission Force) suit la piste d'une puissante organisation terroriste, connue sous le nom de Syndicat. Mais de retour à Londres, Hunt comprend que le Syndicat a infiltré Mission Impossible.
Dès lors, il court le plus grand danger. Et quand la CIA décide de dissoudre IMF, Ethan réalise qu'il ne pourra compter que sur lui-même.
Extrait de la critique de Bulles de Culture sur le film Mission Impossible: Rogue Nation écrite lors de sa sortie dans les salles de cinéma :
Courses-poursuites, voltiges aériennes, délires aquatiques et explosions spectaculaires, le réalisateur Christopher McQuarrie a tout donné pour procurer du plaisir avec une certaine forme d'intelligence.
Secrets de tournage, anecdotes : le saviez-vous ?
C'est le 3e long métrage de Christopher McQuarrie.
C'est le 5e film de la franchise Mission Impossible avec Tom Cruise.
La musique originale a été composée par Joe Kraemer, compositeur notamment des longs métrages Way of the Gun et Jack Reacher.
Y a-t-il ou y aura-t-il des Mission impossible 8 et Mission impossible 9 ?
Oui. Le 8e opus, Mission Impossible: Dead Reckoning – Partie 1, réalisé aussi par Christopher McQuarrie, est sorti le 12 juillet 2023. La suite, Mission Impossible: Dead Reckoning – Partie 2, est quant à elle prévue pour le 26 juin 2024 au cinéma.
En savoir plus:
Mission Impossible: Rogue Nation est diffusé sur C8 et en streaming sur myCANAL le jeudi 28 septembre 2023 à 21h20
Film déconseillé aux moins de 12 ans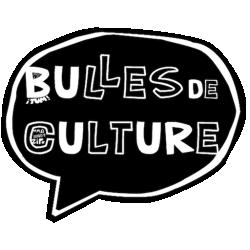 Les derniers articles par Bulles de Culture - La Rédaction
(tout voir)