Dernière mise à jour : janvier 9th, 2021 at 11:05 pm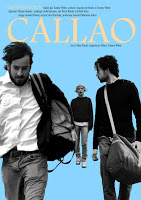 Like for any film self-produced, the young production company Lemons Production have been faced with the difficulty of distributing their film. So, they decided to distribute their film via Dailymotion.
But before going further, little background: with over 500 films per year in theaters in France, it is not always easy to exist for small independent films. In 2006, Google launches its Google Video with the Franco-American film, "Autumn" by the American director Ra'up McGee, which was unable to find a distributor in France despite the quality of the film and the presence in the casting of French actors such as Laurent Lucas, Irène Jacob, Michel Aumont and Jean-Claude Dreyfus.
After this context, let's interested in the movie "Callao" which comes out on Dailymotion. Marine, Jérôme and Philippe, three childhood friends, go on holidays along the North West of France. But the departure of friends to Africa will tempt the two boys to change their life. They now plan to reach the Port of Le Havre to board on a ship for Peru and to work over there for a humanitarian mission.
Shot on DVCPro HD and directed by Tommy Weber, a son of French actor Jacques Weber, with young actors and non-professionals, "Callao" runs through the France, its beaches, its ports, its campaign towards the Peruvian city of Callao.
This first feature-length film suffers from the errors inherent to the genre. The story wanders somewhat on the way, especially by not playing enough on the possible combinations between the trio but the freshness of the actors, the unexpected situations (as the hilarious scene of garage) and the beauty of landscapes permit to offset this lack.
Hackneyed love story, "Callao" is not surprising but will give a good time.
Author of short films shown on the site of production Lemons, Tommy Weber is a director who does not hesitate to experiment with various forms of cinematic narrative and for that he will be interessant to keep following his work.
Cast
Céline Proust : Marine
Augustin De Monts : Philippe
Tommy Weber : Jérôme
Crew
Director: Tommy Weber
Writers : Augustin De Monts et Tommy Weber
Executive Producer: Sébastien Autret
Director of Photography: Léonard Teboul
Sound : Pierre Routin et Estelle Rizzo
Editor : Linda Kaouane
Production : Lemons Production
Official website of "Callao" (in French): http://www.lemonsproduction.com/lecteur.php?video=6
Official website of Lemons Production (in French): http://www.lemonsproduction.com

Les derniers articles par Jean-Christophe Nurbel
(tout voir)