Dernière mise à jour : janvier 3rd, 2020 at 04:18 pm
Production HBO et diffusée en US+24 sur OCS City, la série futuriste Westworld, créée par Lisa Joy et Jonathan Nolan, débarque le 2 octobre 2016. L'avis et critique série de Bulles de Culture avec le youtubeur Rhomin nous donne son avis sur ces quatre premiers épisodes.

Synopsis :

Le Dr Robert Ford (Anthony Hopkins) a crée un parc d'attraction sur le thème du Far West peuplé de robots à l'apparence humaine. Le but ? Divertir ses visiteurs dans les péchés les plus sombres de l'humanité. Mais que va-t-il se passer lorsqu'un des androïdes, Dolores (Evan Rachel Wood), montre des signes inquiétants …
Westworld saison 1 : un film en série
À l'origine, la série est une adaptation du film éponyme de Michael Crichton sorti en 1973 et Westworld reprend sa trame narrative principale avec en toile de fond l'univers du Far West américain.
Derrière les commandes, on retrouve Lisa Joy et Jonathan Nolan qui ont tous deux opéré pour le cinéma mais aussi en télévision avec notamment des séries comme Person Of Interest (2011-2016) ou Burn Notice (2009-2011). Sans oublier, l'homme aux multiples casquettes, J. J. Abrams, qui a récemment réveillé la force avec le dernier opus de la saga Star Wars, et qui est ici crédité en tant que producteur exécutif.
Visuellement irréprochable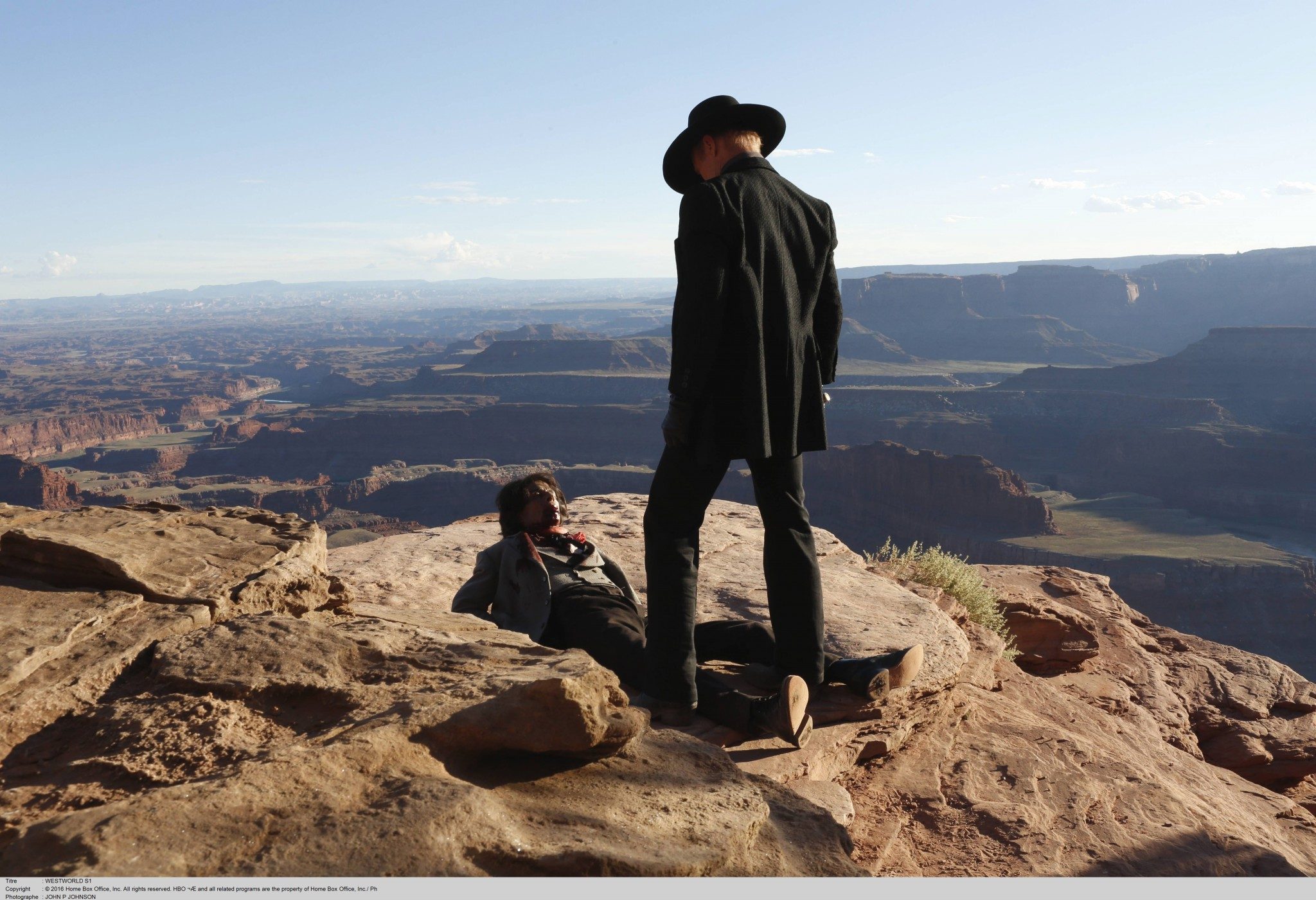 Dès les premières minutes de l'épisode pilote, il y a quelque chose qui saisit instantanément le téléspectateur : l'univers du Far West américain. En effet, la série offre des plans aériens de paysages arides et rocailleux qui impressionnent par leur beauté naturelle.
Il n'y a aucun doute, ce n'est pas un fond vert ! Effectivement, après quelques recherches, les plans des paysages ont été tournés dans le parc de Dead Horse Point en Utah, offrant à la série une esthétique visuelle singulière.
Une qualité HBO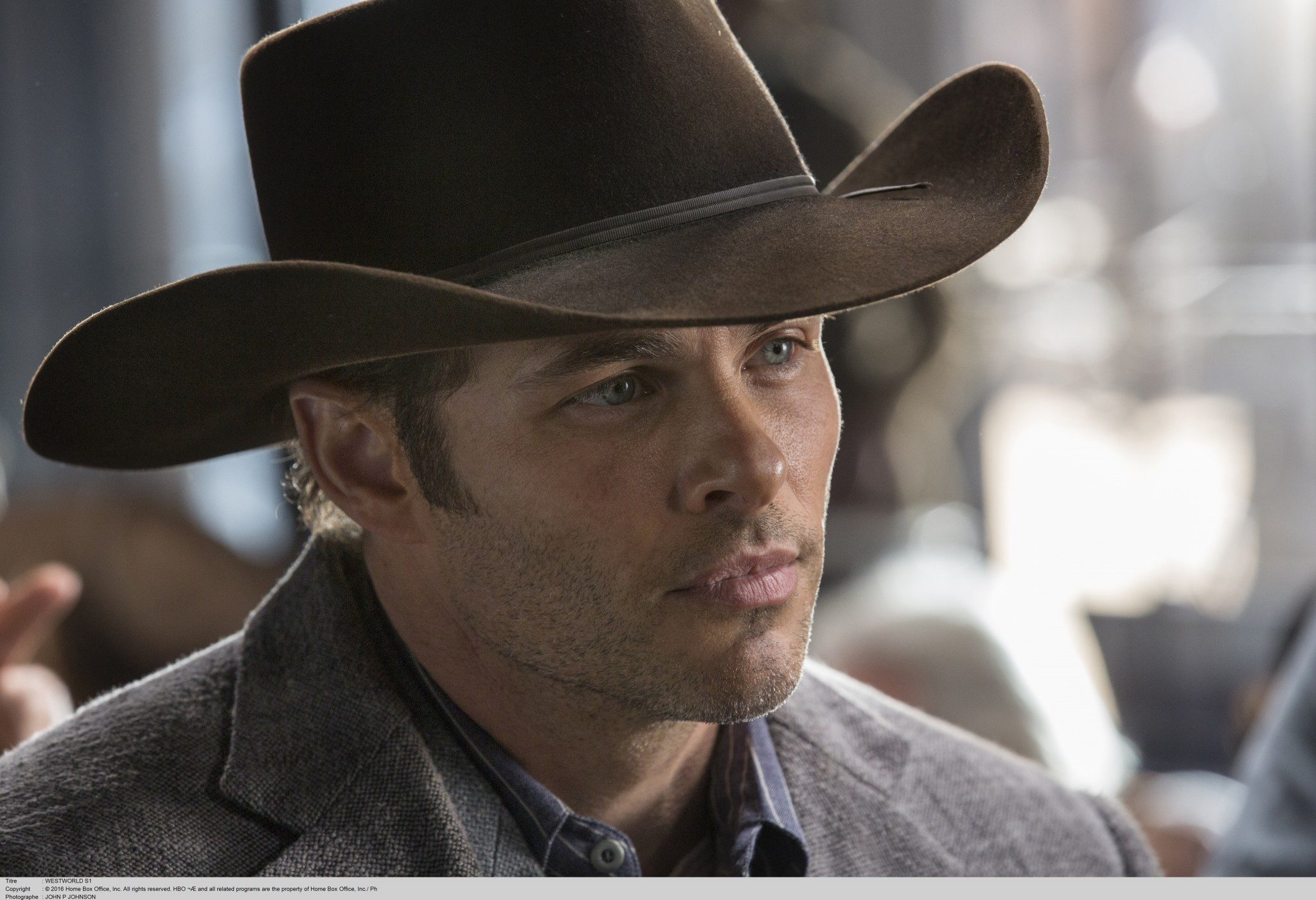 Depuis de nombreuses années, HBO est considérée comme la référence en terme de séries de qualité grâce à la réputation et le succès aussi bien critique que public de ses créations : Sex & The City (1998-2004), The Wire (2002-2008), Game Of Thrones (2011-2018) ou encore plus récemment The Night Of diffusé cet été.
Avec Westworld, la chaîne tient probablement ce qui est l'une des séries les plus ambitieuses de ces dernières années. Des paysages à couper le souffle, un casting solide et un univers complexe, tous les ingrédients sont réunis pour faire de cette production HBO, la nouvelle série de cette rentrée à ne pas manquer.
Retrouvez dans la vidéo en début d'article notre avis détaillé sur les quatre premiers épisodes de Westworld.
En savoir plus :
Westworld saison 1 a été diffusé à partir du 2 octobre 2016 sur HBO puis sur OCS City en US+24

Les derniers articles par Rhomin Guilhem
(tout voir)