A la télévision ce soir et en streaming/replay sur France 2 : The Bay saison 2 épisodes 5 et 6 avec Morven Christie, Taheen Modak, Daniel Ryan, Lyndsey Coulson, Imogen King, Art Parkinson, Sharon Small, James Cosmo, Steven Robertson et Joe Absolom à la distribution. L'avis de Bulles de Culture sur cette série dont la fin diffusée le lundi 18 janvier 2021.

Synopsis :

Alors que l'enquête se concentre sur les relations troubles entretenues par le cabinet Bradwell et Marshbrook avec le promoteur Breakwater, un nouvel élément vient relancer la piste familiale…
The Bay à voir à la télévision, en streaming et en replay sur France 2 : notre avis
Extrait de la critique de Bulles de Culture sur la seconde saison de la série policière The Bay :
Après une première saison à succès, The Bay saison 2 offre une nouvelle enquête policière pleine de suspense et de rebondissements.
Secrets de tournage, anecdotes : le saviez-vous ?
Le tournage de la série a eu lieu dans la ville de Morecambe au nord-ouest de l'Angleterre.
La saison 2 compte six épisodes d'une heure.
En savoir plus :
The Bay saison 2 épisodes 5 et 6 sont diffusés sur France 2 le lundi 18 janvier 2021 à 21h05. La série est également diffusée en streaming et disponible en replay sur France.tv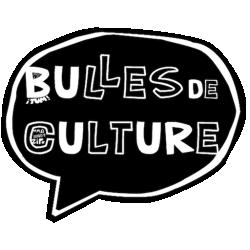 Les derniers articles par Bulles de Culture - La Rédaction
(tout voir)