Dernière mise à jour : février 13th, 2016 at 10:12
Après une tournée internationale (Londres, Stockholm, Berlin, Amsterdam…), Game of Thrones : L'Exposition fait halte à Paris, au Carrousel du Louvre, du 8 au 12 septembre 2015. Immersion dans la série culte assurée !
En accès gratuit, Game of Thrones : L'Exposition va vous permettre d'attendre l'hiver en vous immergeant pendant quelques jours dans l'univers culte du continent de Westeros. Pour cela, il faudra bien sûr prêter allégeance à une des Familles et se choisir une Maison. Ceci fait, vous pourrez prendre possession du fameux Trône de Fer et découvrir la collection de costumes, accessoires, armures et armes créés pour la série (une réplique grandeur nature d'un Marcheur Blanc, des épées, des lances, des fouets, des poignards emblèmes des Maisons du royaume…).
En plus d'animations inédites autour de lieux, de personnages et d'évènements de la saison 4, le clou de l'exposition sera très certainement l'ascension des 215 mètres de haut du Mur. Équipé d'un visiocasque Oculus Rift et d'une paire d'écouteurs, le seigneur fan que vous serez pourra vivre de manière visuelle, sonore et sensorielle cette expérience en réalité virtuelle 4D.
Les réservations sont ouvertes et gratuites, alors précipitez-vous pour décrocher votre ticket d'entrée à Westeros !
Mise à jour 20/08/15 : Après le rush des réservations le 30 juillet 2015 – les réservations étaient closes le jour-même ! -, un nouveau rendez-vous est fixé pour tenter de décrocher le précieux sésame le lundi 24 août 2015 dès 13 heures : www.expogot.eventbrite.fr
Mise à jour 26/08/15 : Pour ceux et celles qui n'ont pas réussi à réserver, le mardi 8 septembre 2015 sera une journée portes ouvertes, gratuite et sans réservation, de 10h à 18h.
| Game of Thrones : L'Exposition
| Game of Thrones : L'Exposition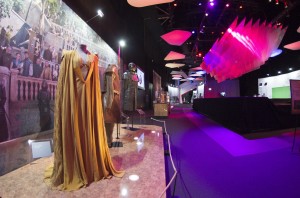 | Game of Thrones : L'Exposition
| Game of Thrones : L'Exposition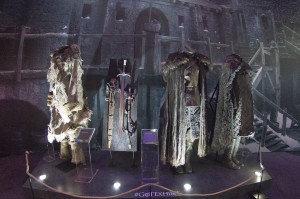 | Game of Thrones : L'Exposition
| Game of Thrones : L'Exposition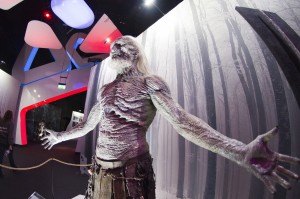 | Game of Thrones : L'Exposition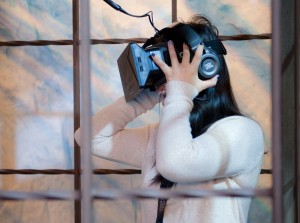 | Game of Thrones : L'Exposition
"L'Ascension du Mur"
Une expérience en réalité virtuelle 4D avec le visiocasque Oculus Rift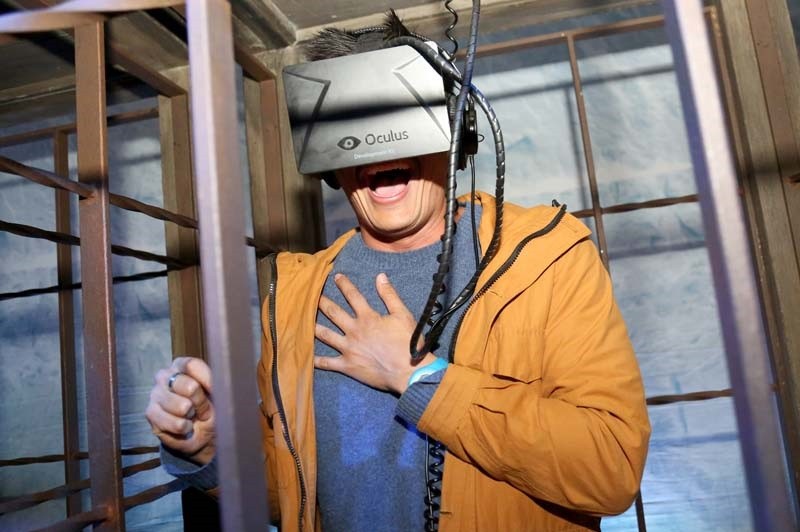 | Game of Thrones : L'Exposition
"L'Ascension du Mur"
Une expérience en réalité virtuelle 4D avec le visiocasque Oculus Rift
En savoir plus :
https://www.gotexhibit.com/ (site officiel de l'exposition)
http://www.ocs.fr/serie/game_of_thrones (site officiel de la série)
http://www.hbo.com/game-of-thrones (site officiel anglophone de la série)
Game of Thrones saison 5 sera diffusé en version multilingue sur OCS City dès le 5 septembre 2015
Game of Thrones saisons 1 à 4 sera aussi disponible sur OCS GO dès le 5 septembre

Les derniers articles par Jean-Christophe Nurbel
(tout voir)