Dernière mise à jour : mars 28th, 2017 at 02:31
Our review on the season 1 of Medici: Masters of Florence by Frank Spotnitz and Nicholas Meyer with Dustin Hoffman and Richard Madden, first ambitious of series of SFR Play platform  (formerly Zive) and broadcasted on French channel Numéro 23 too.

Plot:

And if the Patriarch Giovanni de' Medici (Dustin Hoffman), banker of the Popes, had been murdered? Cosimo de' Medici (Richard Madden), a frustrated artist who succeeded his father at the head of the family Bank, will have to act against his nature to preserve the supremacy of his family.
Medici: Masters of Florence:
From the Middle Ages to the Renaissance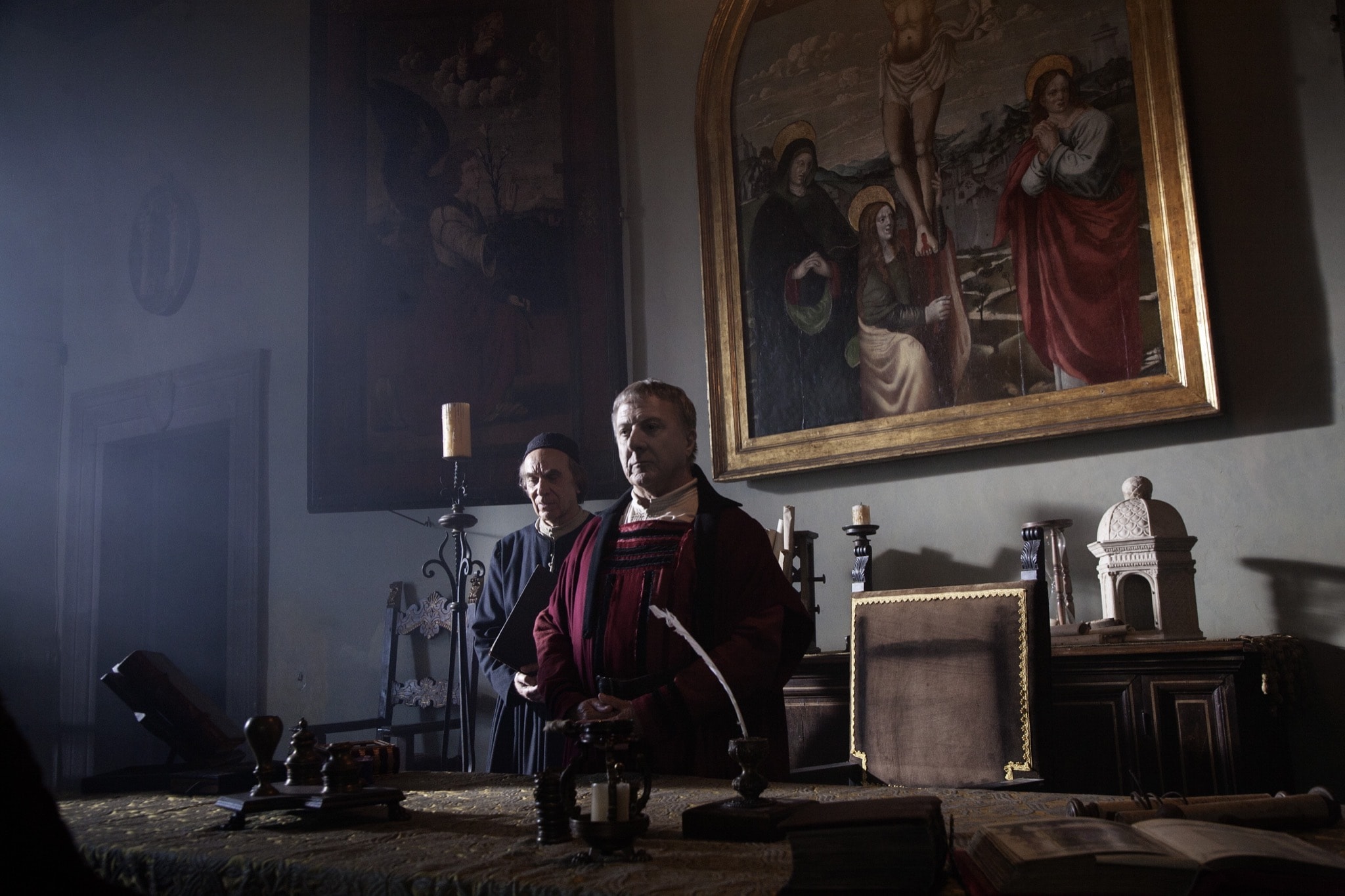 Taking advantage of the mystery surrounding the death of Giovanni de' Medici, the creators Frank Spotnitz (The X-Files, The Man in the High Castle) and Nicholas Meyer (Star Trek) have imagined his assassination as a starting point for their story on the rise of the Medici family in Florence, symbol of the changeover of Western society from the Middle Ages to the Renaissance.
And curious to see the actor Dustin Hoffman in a series since the failure of the series Luck (2011-2012) on the world of horse racing, so what was our disappointment to see that his character of Patriarch in Medici: Masters of Florence died from the opening of the first episode.
Fortunately, that 8 episodes of 50 minutes of this first season then revive him through round-trips between:
a past time (20 years ago) where the banker Giovanni de' Medici, still alive, decided to invest in the life of the city and trying to influence the choice of the future Pope ;
and a present time where Cosimo de' Medici, played by Richard Madden (Game of Thrones, Klondike), takes power at the expense of his brother Lorenzzo, played by Stuart Martin (Crossing Lines), after the death of their father.
A TV series that struggles to convince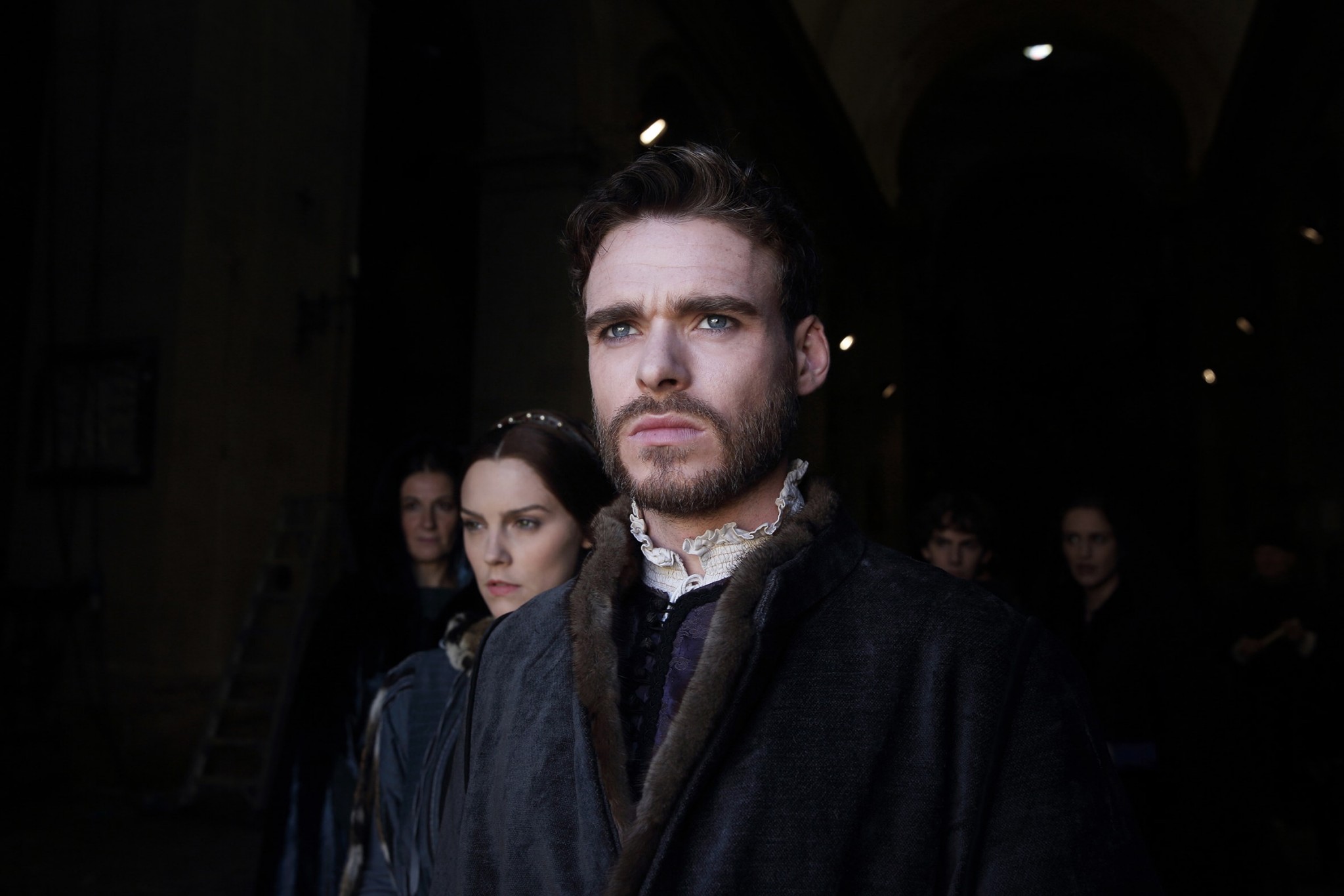 Shot in Italy, the TV series Medici: Masters of Florence tells the incredible family of merchants who became bankers then politicians, who will shape the Italy and the Western world. Inspired by the films The Godfather (1972) and Amadeus (1984), says Frank Spotnitz himself, the series imagines how the 'Godfather' Giovanni Medici initiated the family project to modernize the Italy, preparing his womanizer son, Lorenzzo, and his son with an artist soul, Cosimo, to be the leaders of it.
Our opinion?
Despite beautiful images — the series was filmed in Florence, Rome and Tuscany —, a quite ambitious political and historical thriller script — we see the architect Filippo Brunelleschi (Alessandro Preziosi) and the sculptor Donatello (Ben Starr) — and a Dustin Hoffman in leading figure, the series Medici: Masters of Florence struggles to convince. It is slow to set up and to create enough fascinating characters.
In short, this first season of Medici: Masters of Florence left us on our hunger and has not really managed to interet us look at the story of this incredible dynasty of the Medici. Anyway, a season 2 is already confirmed…
[amazonjs asin="B06XGY9T2T" locale="UK" title="Medici: Masters Of Florence Season 1 (Region B Import)"] [amazonjs asin="B01NB7Q7DF" locale="UK" title="Medici: Masters Of Florence Season 1 (Region 2 Import)"]
Learn more:
Season 1 of Medici: Masters of Florence is broadcasted in France on SFR Play  from Tuesday, October 25, 2016
Season 1 of Medici: Masters of Florence is broadcasted in France on Numéro 23  from Wednesday, February 15th, 2016

Les derniers articles par Jean-Christophe Nurbel
(tout voir)