Dernière mise à jour : avril 17th, 2020 at 11:58 pm
En avant la musique ! Du 15 juillet au 18 juillet 2015, le parvis de l'hôtel de ville se transforme en une scène géante pour accueillir le Festival Fnac Live 2015 avec un programme qui cartonne. Le tout est complètement gratuit. Petit aperçu.
Des têtes d'affiche impressionnantes
Pour ce festival, les organisateurs ont fait appel à des têtes d'affiche très populaires auprès des français. Christine and the queens, la chouchoute des charts du moment, viendra interpréter les titres de son album Chaleur Humaine. Tandis que le juré de The Voice, Mika, donnera un brin de folie à la capitale parisienne.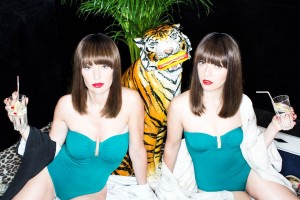 Douceur annoncée avec le duo Brigitte, qui ont su imposer leur double voix harmonieuse. On peut également citer dans la programmation la venue de Dominique A et Benjamin Biolay.
En avant l'électro
La scène du Festival 2015 est avant tout électro. Beaucoup d'artistes vont tout donner sur les platines. Le groupe The Shoes viendra présenter les morceaux de son prochain album, The Chemical, tandis que The Avener fêtera le succès de son single Fade Out Lines.
Les britanniques seront également de la partie avec Django Django ou encore Baxter Dury.
Ne pas oublier la venue d'artistes découvertes en pleine ascension, tels que Ibeyi, Ala.Ni, Jeanne Added.
Programme complet :
MERCREDI 15 JUILLET

De 18h00 à 00h00 – Scène du Parvis
18h00 : ARKADIN
18h35 : OSCAR AND THE WOLF
19h35 : CURTIS HARDING
20h35 : IBEYI
21h40 : BRIGITTE
23h00 : RONE
JEUDI 16 JUILLET

De 20h00 à 00h00 – Scène du Parvis
20h00 : MINUIT
20h40 : DJANGO DJANGO
21h50 : SELAH SUE
23h10 : CHRISTINE AND THE QUEENS
De 19h30 à 20h15 – Scène du Salon
19h30 : BENJAMIN BIOLAY
VENDREDI 17 JUILLET

De 18h00 à 00h00 – Scène du Parvis
18h00 : FUZETA
18h40 : JEANNE ADDED
19h30 : BAXTER DURY
20h35 : DOMINIQUE A
21h50 : THE SHOES
23h00 : SUPER DISCOUNT 3 LIVE

De 18h30 à 20h00 – Scène du Salon
18h30 : ALA.NI
19h30 : PIERS FACCINI & VINCENT SEGAL

SAMEDI 18 JUILLET

De 18h00 à 00h00 – Scène du Parvis
18h00 : SIANNA
18h35 : NEKFEU
19h20 : SONGHOY BLUES
20h20 : IZIA
21h40 : THE AVENER
23h00 :  MIKA
De 18h30 à 20h00 – Scène du Salon
18h30 : MOKAIESH & MIRABASSI
19h30 : PIERRE LAPOINTE

En savoir plus :

Les derniers articles par Antoine Corte
(tout voir)