Dernière mise à jour : novembre 18th, 2020 at 09:51
À la télévision ce soir et en streaming/replay sur ARTE : The Bookshop (2017) d'Isabel Coixet avec Emily Mortimer, Bill Nighy, Patricia Clarkson, James Lance et Honor Kneafsey. L'avis de Bulles de Culture sur ce film diffusé le vendredi 6 novembre 2020.

Synopsis :

Angleterre, 1959. Depuis qu'elle a perdu son mari, Florence Green rêve d'ouvrir sa propre librairie. Une ambition un peu folle à Hardborough, où elle s'est installée. Quand enfin Florence parvient à ouvrir son magasin, les clients s'y pressent pour acheter des exemplaires du Lolita de Nabokov. Aidée après l'école par la petite Christine Gipping, qu'elle a prise en amitié, Florence Green s'attelle à faire de sa boutique un lieu d'échanges et de sociabilité. Mais certains notables, parmi lesquels Violet Gamart, ne tardent pas à s'offusquer de sa réussite malgré l'appui qu'elle trouve auprès d'Edward Brundish, un veuf plus âgé qu'elle…
The Bookshop

à voir à la télévision, en streaming et en replay sur ARTE : notre avis
Extrait de la critique de Bulles de Culture sur le long métrage The Bookshop écrite lors de sa projection hors compétition au Dinard Film Festival en 2018 :
Le scénario manque un peu d'entrain. Cependant, l'humour anglais est totalement présent grâce à de nombreuses situations comiques. Particulièrement émouvant, l'acteur Bill Nighy montre encore une fois sa grande stature dans un jeu pourtant minimaliste.
Secrets de tournage, anecdotes : le saviez-vous ?
The Bookshop est l'adaptatation cinématographique du roman La Libraire (1994) de l'écrivaine britannique Penelope Fitzgerald. 
Le film a été récompensé en 2018 par 3 Goyas (Meilleur film, Meilleure réalisatrice et Meilleur scénario adapté pour Isabel Coixet) et par un Hitchcock « Coup de Cœur » de l'association La Règle du Jeu au Dinard Film Festival.
En savoir plus :
The Bookshop est diffusé sur ARTE le vendredi 6 novembre 2020 à 20h55, puis le mardi 10 novembre 2020 à 13h40. Le film est également diffusé en streaming sur Arte.tv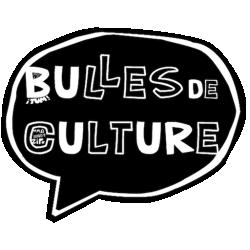 Les derniers articles par Bulles de Culture - La Rédaction
(tout voir)