Dernière mise à jour : avril 5th, 2019 at 01:26
La Tour Sombre (The Dark Tower) est l'adaptation de la plus grande saga littéraire de Stephen King. C'est le réalisateur Nikolaj Arcel (Royal Affaire) qui se met à la tâche pour transposer le livre sur grand écran, s'entourant d'un casting populaire : Idris Elba et Matthew McConaughey. Notre avis et critique du film. 
Synopsis :

Le dernier Pistolero, Roland Deschain (Idris Elba), est condamné à livrer une éternelle bataille contre Walter O'Dim, alias l'Homme en noir (Matthew McConaughey), qu'il doit à tout prix empêcher de détruire la Tour sombre, clé de voûte de la cohésion de l'univers. Le destin de tous les mondes est en jeu, le bien et le mal vont s'affronter dans l'ultime combat, car Roland est le seul à pouvoir défendre la Tour contre l'Homme en noir…
La Tour Sombre est un divertissement énergique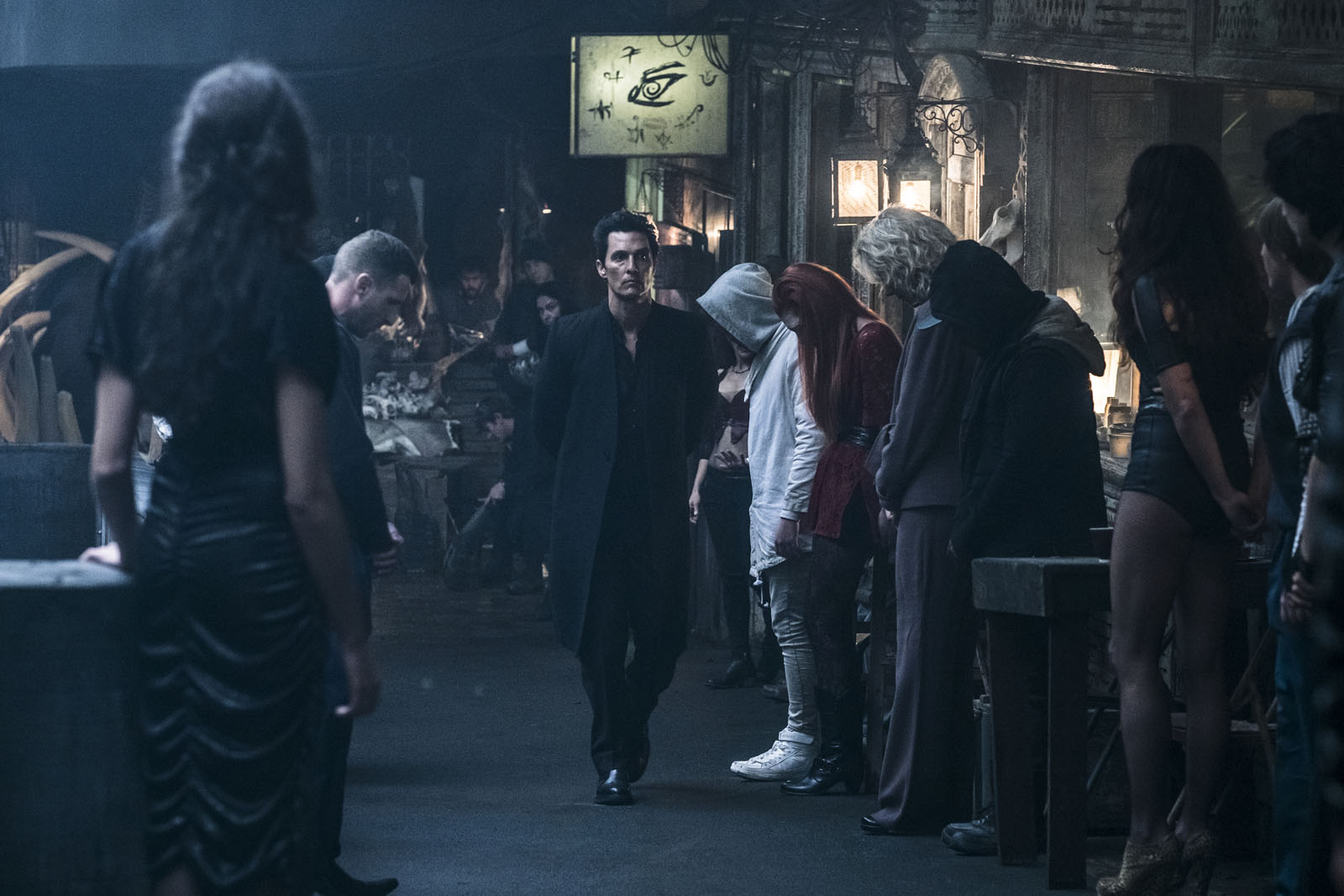 La Tour Sombre nous plonge dès ses premières minutes dans l'univers fantastique caractéristique de Stephen King. On y voit, sous forme de flashs, un univers noir et menaçant, avec le personnage de l'Homme en noir qui fait déjà frémir. Puis, le protagoniste, Jake Chambers (Tom Taylor IV), se réveille persuadé que son rêve n'est que la transposition d'une réelle menace pour le monde.
Le film va alors s'engouffrer dans un rythme narratif à l'action incessante. Le spectateur n'a pas le temps de s'ennuyer. C'est l'atout principal de cette oeuvre, calibrée pour être un divertissement énergique.
Un film très young adult
Pourtant, on attendait autre chose de cette fresque épique. Tout d'abord, on est étonné de voir que l'univers du film se concentre avant tout sur le jeune Jake Chambers plutôt que sur les deux influents Roland et l'Homme en noir. Le réalisateur met donc au second plan ses deux têtes d'affiche, pourtant en avant dans la promotion du film. Le cinéaste façonne un univers très "young adult". Du coup, La Tour Sombre a plus une allure à la Hunger Games ou Le Labyrinthe.
Nouvelle tentative manquée de Matthew McConaughey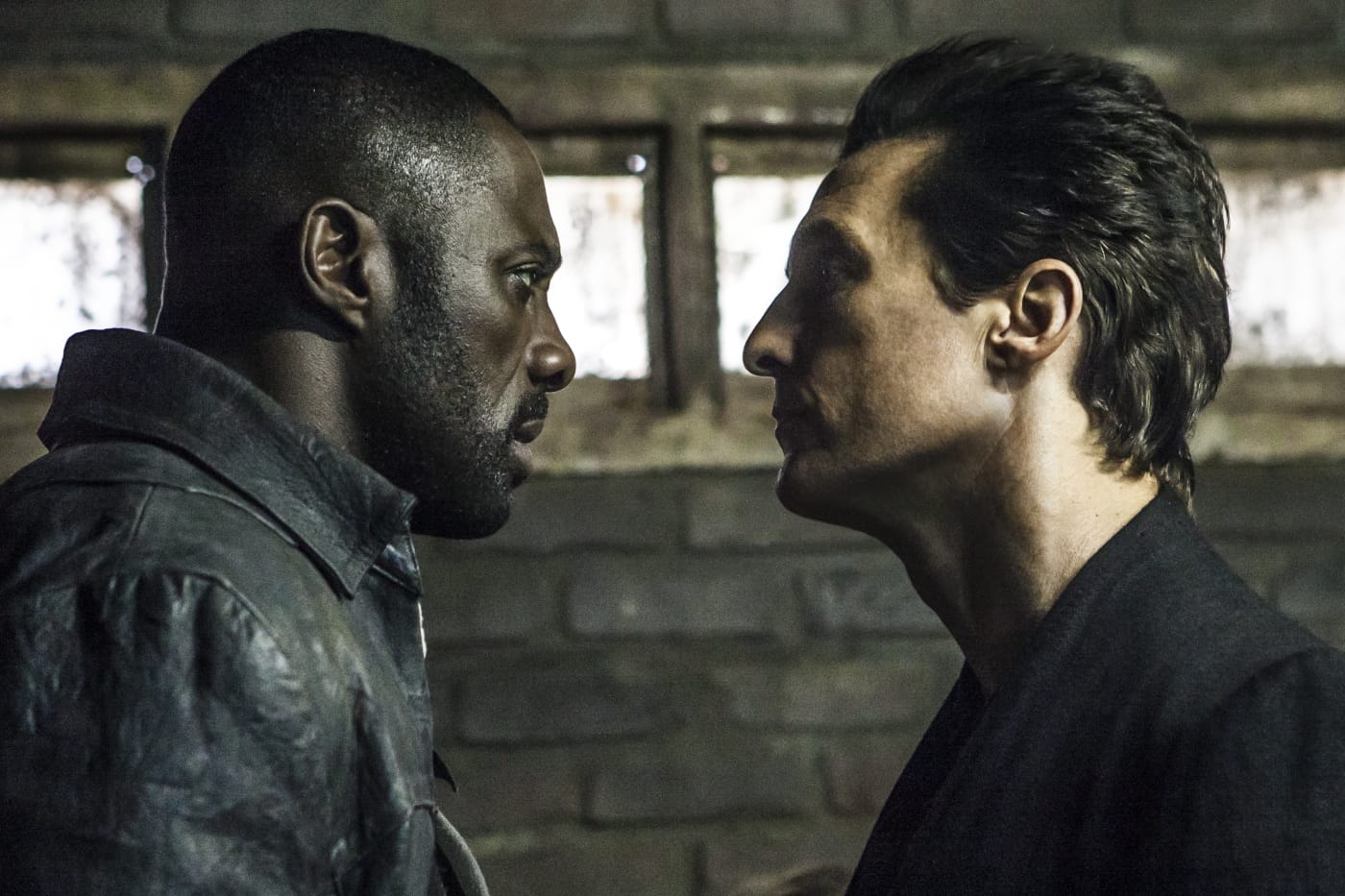 La Tour Sombre est surtout encore une fois la tentative manquée de Matthew McConaughey de revenir avec un grand rôle. Depuis son Oscar pour Dallas Buyers Club (2014), sa carrière au cinéma prend une tournure plutôt inattendue avec des rôles en dessous de sa valeur.
Il enchaine les échecs, comme Free State of Jones (2016) ou Gold (2016). Aux creux de la vague, l'acteur ferait bien de réagir pour ne pas prendre le modèle de Nicolas Cage. Son rôle de l'Homme en Noir fait d'ailleurs penser à celui de Balthazar Blake du film L'Apprenti Sorcier (2010) interprété assez grossièrement par celui qui fût le "Lord of War" du début des années 2000.
La Tour Sombre a donc tout d'un film pop corn pas mal fait. On laisse la grande épopée fantastique au placard, préférant pour cela se plonger dans les ouvrages du King.
En savoir plus :
Date de sortie France : 09/08/2017
Distribution France : Sony Pictures

Les derniers articles par Antoine Corte
(tout voir)