À la télévision ce soir et en streaming : Suicide Squad (2016) de David Ayer avec Will Smith, Jared Leto, Margot Robbie, Joel Kinnaman et Viola Davis. Infos et avis de Bulles de Culture sur ce film de super-vilains DC Comics rediffusé le dimanche 22 août. 
Synopsis :

Les services secrets américains enrôlent les plus dangereux détenus pour former une troupe militaire puissante. Leur première mission : sauver le monde de l'apocalypse…
Suicide Squad à la télévision et en streaming : avis et infos
Extrait de la critique de Bulles de Culture sur le long métrage Suicide Squad écrite lors de sa sortie dans les salles de cinéma :
Avec Suicide Squad, les méchants, vendus comme les pires de tous les temps, se révèlent être une sorte de Club des Cinq qui finissent par se faire des câlins et prendre des verres ensemble. (…)
Évidemment, Jared Leto était la grosse attente. Il apparait finalement très peu dans un scénario qui n'est pas là pour mettre en valeur son personnage, dont l'écriture est complètement abandonnée pour laisser place au sensationnel.
Will Smith ne tire pas non plus son épingle du jeu et reste cantonné à un rôle de franc-tireur.
Margot Robbie, qui incarne Harley Quinn, est la seule qui arrive un tantinet à faire sourire dans un film construit autour d'elle.
Secrets de tournage, anecdotes : le saviez-vous ?
Le film a remporté l'Oscar des meilleurs maquillages et coiffures en 2017.
La musique a été composée par Steven Price.
Y a-t-il un Suicide Squad 2 ?
Oui et non. Sortie le 28 juillet 2021 au cinéma, The Suicide Squad est à la fois une suite et un reboot du film de David Ayer. Il est réalisé par James Gunn — David Ayer n'a pas voulu rempiler — et le casting comprend Margot Robbie, Idris Elba, John Cena, Joel Kinnaman et Viola Davis.
Un spin-off est également sorti en 2020 : Birds of Prey et la fantabuleuse histoire de Harley Quinn de Cathy Yan avec Margot Robbie dans le rôle-titre.
En savoir plus :
Suicide Squad est diffusé sur TF1 et en streaming live sur MYTF1 le dimanche 22 août 2021 à 21h05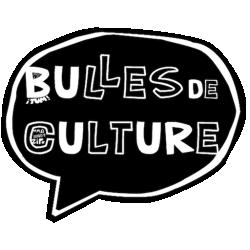 Les derniers articles par Bulles de Culture - La Rédaction
(tout voir)