Dernière mise à jour : septembre 25th, 2021 at 12:18
Découvrez sur Bulles de Culture la bande annonce du long métrage Ad Astra avec Brad Pitt et Tommy Lee Jones qui est sorti le 2 octobre 2019 au cinéma.
Synopsis du film Ad Astra :

L'astronaute Roy McBride s'aventure jusqu'aux confins du système solaire à la recherche de son père disparu et pour résoudre un mystère qui menace la survie de notre planète. Lors de son voyage, il sera confronté à des révélations mettant en cause la nature même de l'existence humaine, et notre place dans l'univers.
Après des cinéastes tels que Stanley Kubrick (2001 : l'odyssée de l'espace), Andreï Tarkovski (Solaris), Ridley Scott (Alien : Le 8ème Passager, Seul sur Mars), Brian de Palma (Mission to Mars), Alfonso Cuarón (Gravity) et Christopher Nolan (Interstellar), c'est au tour de James Gray (La nuit nous appartient, The Immigrant) de s'attaquer au film de science-fiction dans l'espace avec le film Ad Astra.
En savoir plus :
Réalisation : James Gray
Scénario : James Gray, Ethan Gross
Casting : Brad Pitt, Tommy Lee Jones, Ruth Negga, Liv Tyler, Donald Sutherland
Image : Hoyte Van Hoytema
Montage : John Axelrad, Lee Haugen
Musique originale : Max Richter
Production : New Regency, Plan B Entertainment, Keep Your Head, RT Features, MadRiver Pictures
Date de sortie France : 02/10/2019
Distribution France : Twentieth Century Fox France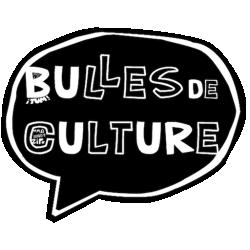 Les derniers articles par Bulles de Culture - La Rédaction
(tout voir)