« Variations » saison 5 sur France.tv Culturebox/Fip et en streaming/replay
Dernière mise à jour : décembre 6th, 2021 at 12:01
La série musicale Variations de duos d'artistes inédits, enregistrés au Théâtre du Châtelet, fait son retour à la radio (Fip) et en ligne (France.tv Culturebox) à partir du mercredi 4 novembre 2020. Concerts disponibles ensuite en replay sur France.tv.
Variations saison 5 : le programme
THE HACKER & RODOLPHE BURGER JOUENT LES RAMONES – Diffusion le 30 octobre
Et si Variations se mettait à la guitare ? C'est l'idée qui nous est venue cette année, soucieux d'explorer de nouveaux courants de l'histoire de la musique. Depuis deux ans, nous échangions avec The Hacker, producteur grenoblois à qui on doit de magnifiques albums de techno sombre, proche de Vitalic et partenaire de Miss Kittin sur scène. Mais les répertoires classiques vers lesquels nous l'avions orienté ne lui correspondaient pas. La direction punk que nous lui avons suggérée cette année a fait mouche. Pour lui rendre la pareille, le guitariste Rodolphe Burger. Un grand moment en perspective.
REBEKA WARRIOR & JULIEN PREGARDIEN JOUENT FRANZ SCHUBERT – Diffusion le 9 novembre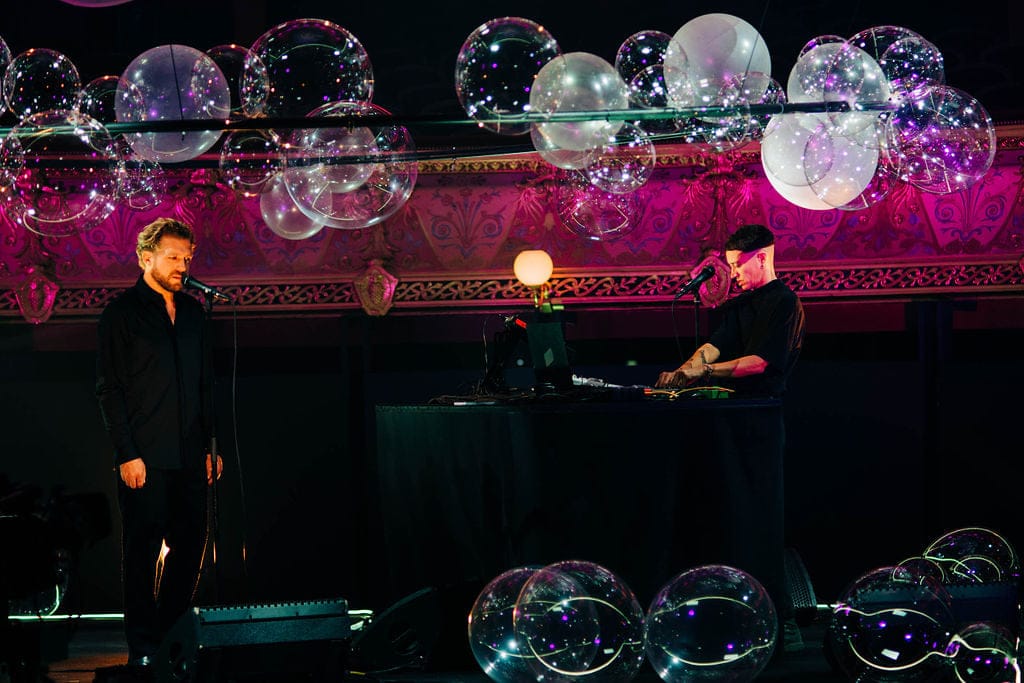 Cela fait deux ans que nous discutons avec Rebeka Warrior pour ce projet. Artiste transversale, Julia Lanoë est à la fois chanteuse (Kompromat, Mansfield Tya, Sexy Sushi) et productrice de techno. Sa folie n'a d'égal que son talent. Très attirée par la musique baroque, mais aussi par la musique romantique qui lui succèdera, nous avons beaucoup échangé avec elle pour lui trouver un partenaire vocal. Ce sera Julien Pregardien, jeune ténor allemand. Ensemble, ils s'attaquent aux Winterreise de Franz Schubert.
VIKEN ARMAN & MICHEL PORTAL JOUENT CHARLIE PARKER – Diffusion le 16 novembre
Du haut de ses 85 ans, l'immense clarinettiste Michel Portal va croiser le fer avec le producteur franco-arménien Viken Arman, poète minimaliste de la musique électronique. Ils s'attaquent au répertoire du jazzmann Charlie Parker.
PARA ONE & ALEXANDRE THARAUD JOUENT MAURICE RAVEL – Diffusion le 25 novembre
D'un côté, le producteur de musiques électroniques, réalisateur et DJ parisien Para One, membre du label Ed Banger (Justice, M. Oizo, etc), ancien membre de TTC, à qui on doit de nombreuses BO de films prestigieuses. De l'autre, Alexandre Tharaud, l'un des plus grand pianistes français en activité, dont le disque Versailles a reçu un accueil unanime. Nous leur avons proposé de reprendre Maurice Ravel.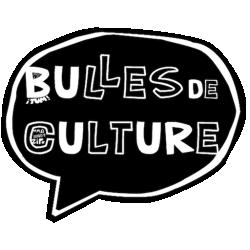 Les derniers articles par Bulles de Culture - La Rédaction
(tout voir)