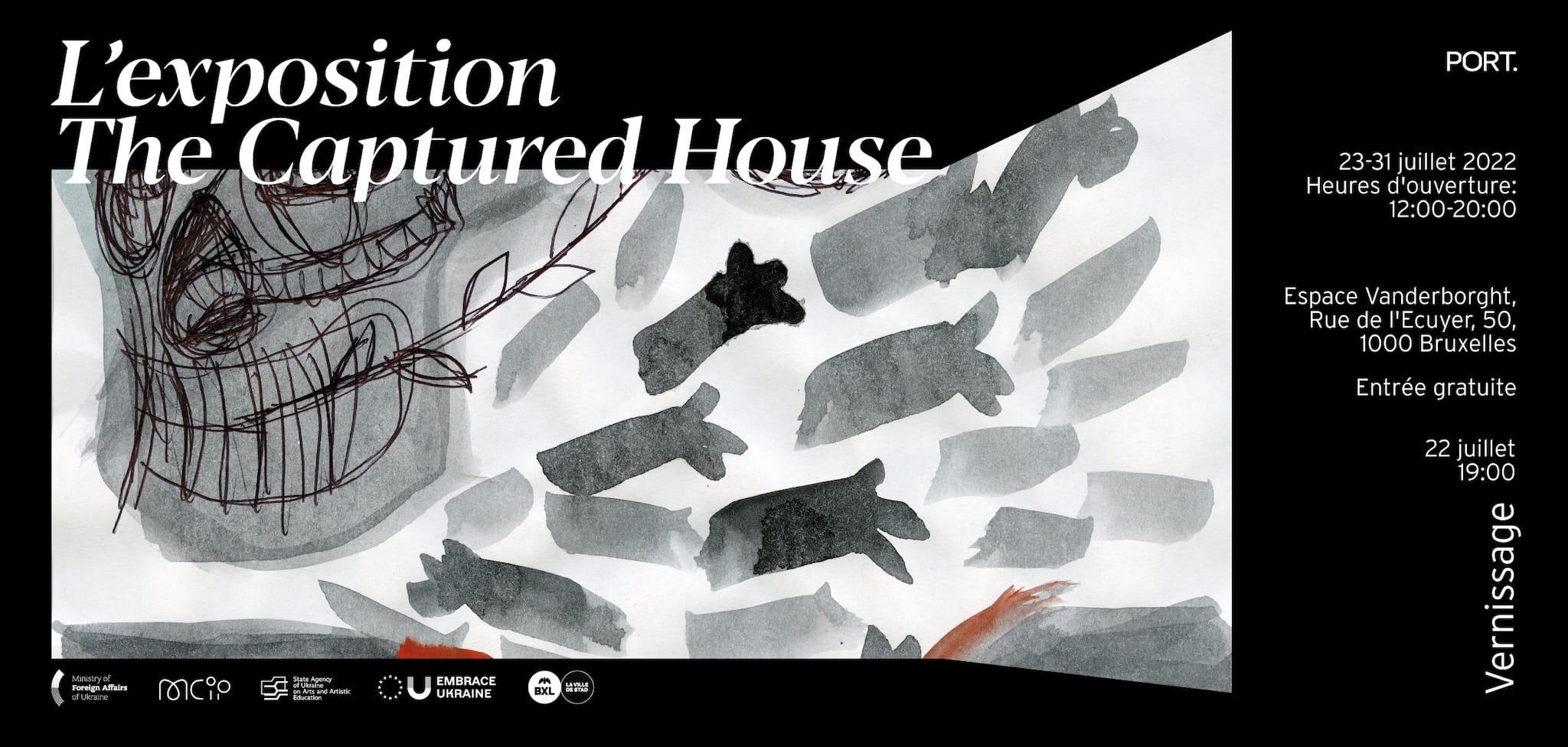 Exposition « The Captured House » du 23 au 31 juillet à Bruxelles
Créer pendant la guerre : 200 œuvres de 50 artistes contemporains ukrainiens seront montrées lors de l'exposition The Captured House à Bruxelles.
Venez sentir, voir et écouter 50 histoires différentes sur la guerre, des histoires racontées par des artistes contemporains d'Ukraine.
L'exposition The Captured House comprend des témoignages et des souvenirs, exprimés par le biais de plus de 200 photos, sculptures, installations, œuvres numériques et musicales d'artistes qui sont restés vivre et travailler dans les régions où les combats ont eu lieu ou se poursuivent à ce jour.
Nous vous invitons dans notre maison commune, dont une pièce a été capturée par l'ennemi, mais dont les habitants continuent à se battre pour la liberté de chacun d'entre nous. Nous vous invitons à l'exposition The Captured House.
L'exposition est organisée par l'agence de management culturel PORT.
Commissariat d'exposition : Kate Taylor.
Avec le soutien du ministère ukrainien de la Culture et de la Politique de l'information, le ministère ukrainien des Affaires étrangères et l'Agence nationale ukrainienne pour les arts et l'éducation artistique.
Quoi ? L'exposition The Captured House
Où ? Espace Vanderborght, Rue de l'Ecuyer, 50, 1000 Bruxelles
Vernissage : 22 juillet 2022, 19h
Quand ? 23-31 juillet 2022
Heures d'ouverture : 12h – 20h
Entrée gratuite
Page de l'événement sur Facebook : https://fb.me/e/5q9sBvsNl
Page sur Instagram : https://www.instagram.com/thecapturedhouse/