Jazz in Marciac 2021 du 24 juillet au 7 août
Après une édition annulée en 2020 à cause de la crise sanitaire du coronavirus, le festival Jazz in Marciac fait son retour du 24 juillet au 7 août 2021 pour une 43e édition.
Jazz in Marciac 2021 : le programme sous le chapiteau
Samedi 24 juillet
Robin McKelle – Alterations
Kimberose – Out
Dimanche 25 juillet
Hugh Coltman – Who's happy ?
Kyle Eastwood invite Hugh Coltman – Cinematic
Lundi 26 juillet
Brooklyn Funk Essentials
Kool & The Gang
Mardi 27 juillet
Brad Mehldau Trio
Youn Sun Nah & Ulf Wakenius
Mercredi 28 juillet
Jeudi 29 juillet
Leyla McCalla – The Capitalist Blues
Lisa Simone – Wonderful Tour
Vendredi 30 juillet
Rolando Luna Trio & guest
Ibrahim Maalouf – S3NS
Samedi 31 juillet
Richard Bona & Alfredo Rodriguez
Gonzalo Rubalcaba & Aymée Nuviola – Viento y Tiempo
Dimanche 1er août
Emile Parisien & Vincent Peirani – Abrazo
Roberto Fonseca & New Bulgarian Voices
Lundi 2 août
Imagination featuring Leee John
Al McKay's Earth Wind & Fire Experience
Mardi 3 août
Django AllStars Quintet
Thomas Dutronc – Frenchy
Mercredi 4 août
Belmondo Quintet – Brotherhood
Michel Portal – MP85
La programmation à L'Astrada-Marciac
Lundi 26 & Mardi 27 juillet
Journées professionnelles des réseaux
« Focus sur l'émergence »
groupes Jazz Migration Kepler, You, Nefertiti, La Litanie des cimes, Fantôme, Go to The Dogs
groupes Occijazz Synestet, Walter Sextant, Maël et Arthur Bacon
Mercredi 28 juillet
Le GROo, Grand Orchestre des Jeunes d'Occitanie dirigé par Eve Risser
Erik Truffaz Quartet – Lune Rousse
Jeudi 29 Juillet
Papanosh – Home
Le Cri du Caire feat. Erik Truffaz
Vendredi 30 Juillet
Julien Touery – Slow
Naïssam Jalal – Quest of the Invisible
Samedi 31 juillet
Etienne Manchon Trio – Streets
Laura Perrudin – DOKSHA
Dimanche 1er août
Daniel Zimmermann – Dichotomie's
Avishai Cohen – Big Vicious
Lundi 2 août
PJ5 – Ensemble
Airelle Besson – TRY!
Mardi 3 août
Claudia Solal / Benjamin Moussay – Punk Moon
Géraldine Laurent – Cooking
Mercredi 4 août
Obradovic – Tixier Duo
Grand Ensemble Koa – BEAT
Jeudi 5 août
David Linx – Skin the Game
Etienne Mbapé & the Prophets
Vendredi 6 août
Human Songs « Instinct »
Natacha Atlas – Strange Days
Samedi 7 août
Høst – Koss
Sophie Alour  – Joy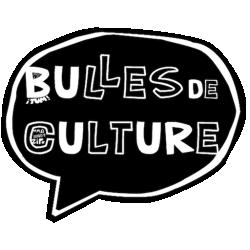 Les derniers articles par Bulles de Culture - La Rédaction
(tout voir)