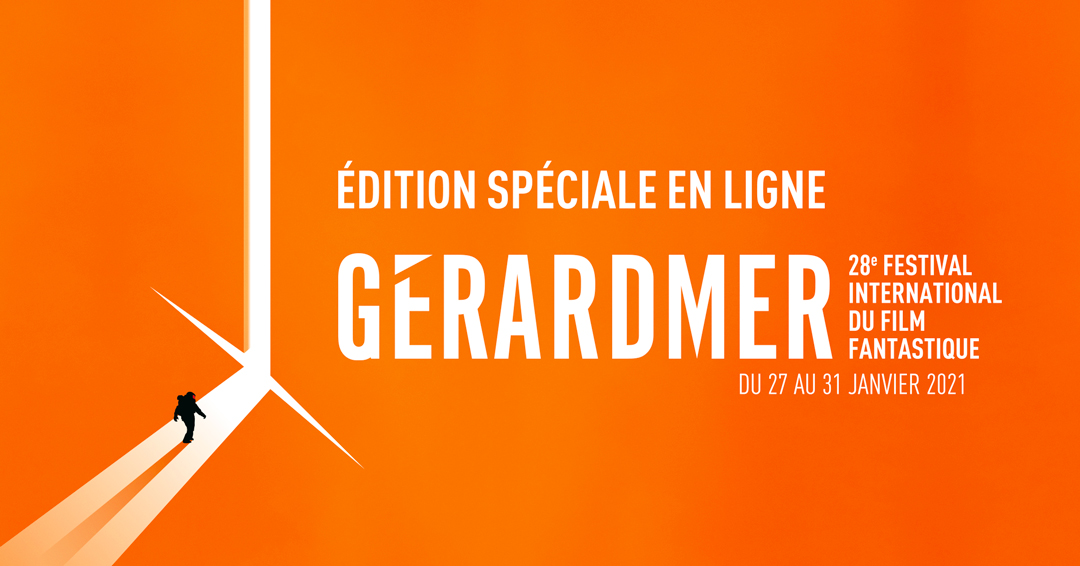 Festival de Gérardmer 2021 du 27 au 31 janvier en ligne
Dernière mise à jour : février 11th, 2021 at 07:17
Le 28e Festival International du Film Fantastique de Gérardmer aura lieu du 27 au 31 janvier 2021. Cette édition spéciale se tiendra entièrement en ligne. Retrouvez ci-dessous le programme de cette manifestation. 
Festival de Gérardmer édition 2021 spéciale en ligne : le programme
Pour cette édition en ligne, le réalisateur Bertrand Bonello présidera le Jury longs métrages du Festival International du Film Fantastique de Gérardmer 2021. Il reviendra à l'acteur Pio Marmaï de présider le Jury des courts métrages. 
Compétition longs métrages
1. ANYTHING FOR JACKSON de Justin Dyck (Canada)
2. BOYS FROM COUNTY HELL de Chris Baugh (Royaume-Uni & Irlande)
3. HOST de Rob Savage (Royaume-Uni)
4. MOSQUITO STATE de Filip Jan Rymsza (Pologne & États-Unis)
5. POSSESSOR de Brandon Cronenberg (Canada & Royaume-Uni)
6. SLEEP de Michael Venus (Allemagne)
7. SWEET RIVER de Justin McMillan (Australie)
8. TEDDY de Ludovic & Zoran Boukherma (France)
9. THE CURSED LESSON de Kim Ji-han & Juhn Jai-hong (Corée du Sud)
10. THE OTHER SIDE de Tord Danielsson & Oskar Mellander (Suède)
11. THE STYLIST de Jill Gevargizian (États-Unis)
Cycle hors compétition
1. ARCHIVE de Gavin Rothery (Royaume-Uni)
2. BEAUTY WATER de Cho Kyung-hun (Corée du Sud)
3. BUTCHERS d'Adrian Langley (Canada)
4. COME TRUE d'Anthony Scott Burns (Canada)
5. GHOSTS OF WAR d'Eric Bress (Royaume-Uni)
6. IMPETIGORE de Joko Anwar (Indonésie, États-Unis & Corée du Sud)
7. LES ANIMAUX ANONYMES de Baptiste Rouveure (France)
8. SPUTNIK d'Egor Abramenko (Russie)
9. SUPERDEEP d'Arseniy Sukhin (Russie)
10. THE DARK & THE WICKED de Bryan Bertino (États-Unis)
11. THE MORTUARY COLLECTION de Ryan Spindell (États-Unis)
Depuis le 7 janvier 2021, vous pouvez réserver vos PASS Festival et les billets à la séance sur le site officiel de la manifestation. Ces moyens d'accès vous donneront accès à la plateforme pour visionner les films sélectionnés selon un mode d'emploi disponible ici. Un complément de sélection sera annoncé dans les jours qui viennent. 

Les derniers articles par Antoine Corte
(tout voir)